Drones and their associated batteries, sensors and insurance are considered Equipment. Equipment can generally be stored in the company account with all important parameters and are subsequently available for selection in each project.
How do I assign a device to my project?
2) Open the Equipment function.
3) Click Add to select already created equipment from the company account. Or click New asset to create new equipment at the company account.
Note: Equipment can not be assigned to several projects that are planned at the same time.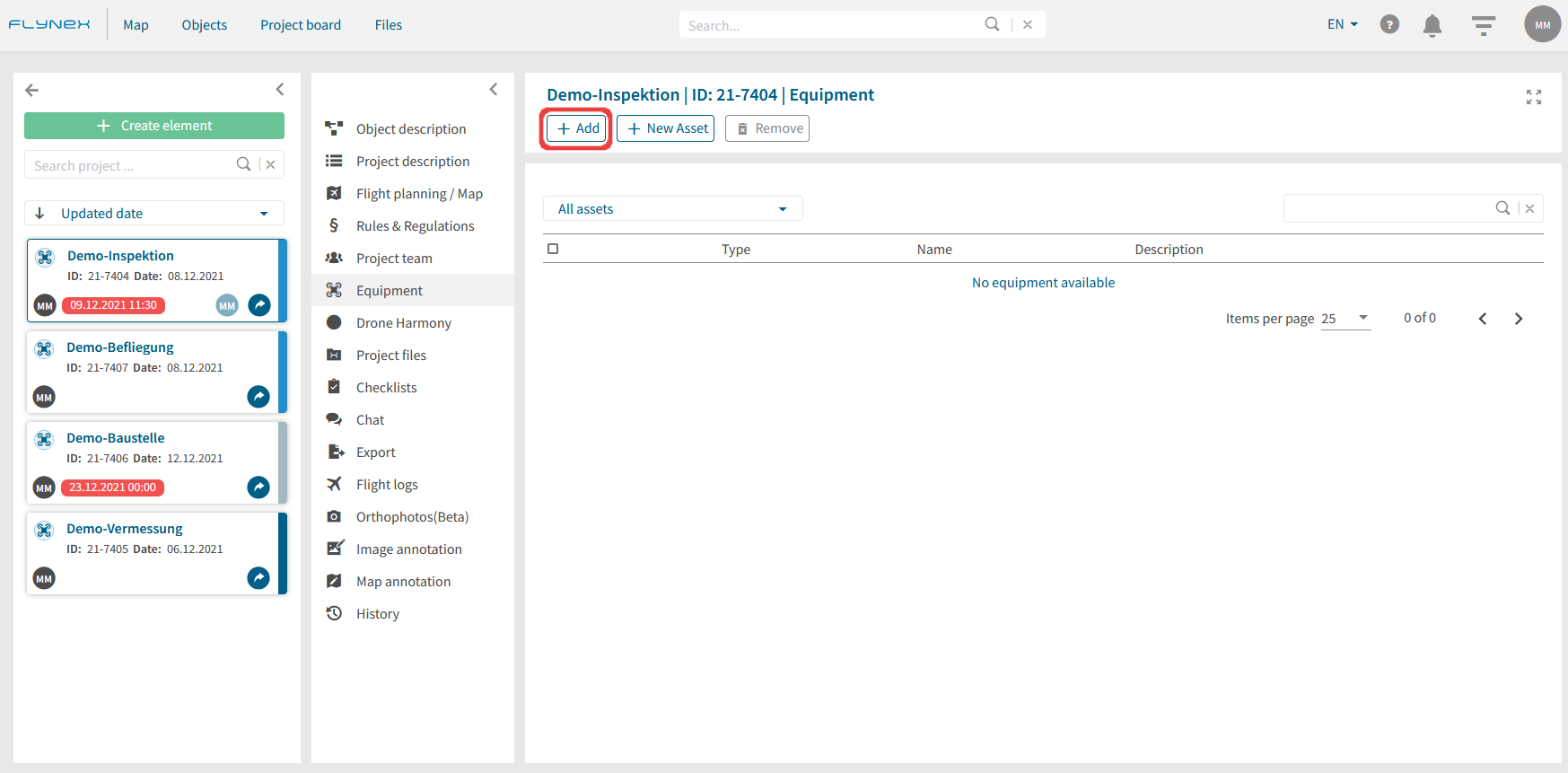 How can I create a new asset?

You have the option to create assets permanently, with all technical data. You can allocate them in your projects. There are two options for this:
Option A) Switch to your Company Account (Note: Admin rights necessary). Select the Assets function. Click the Create equipment button.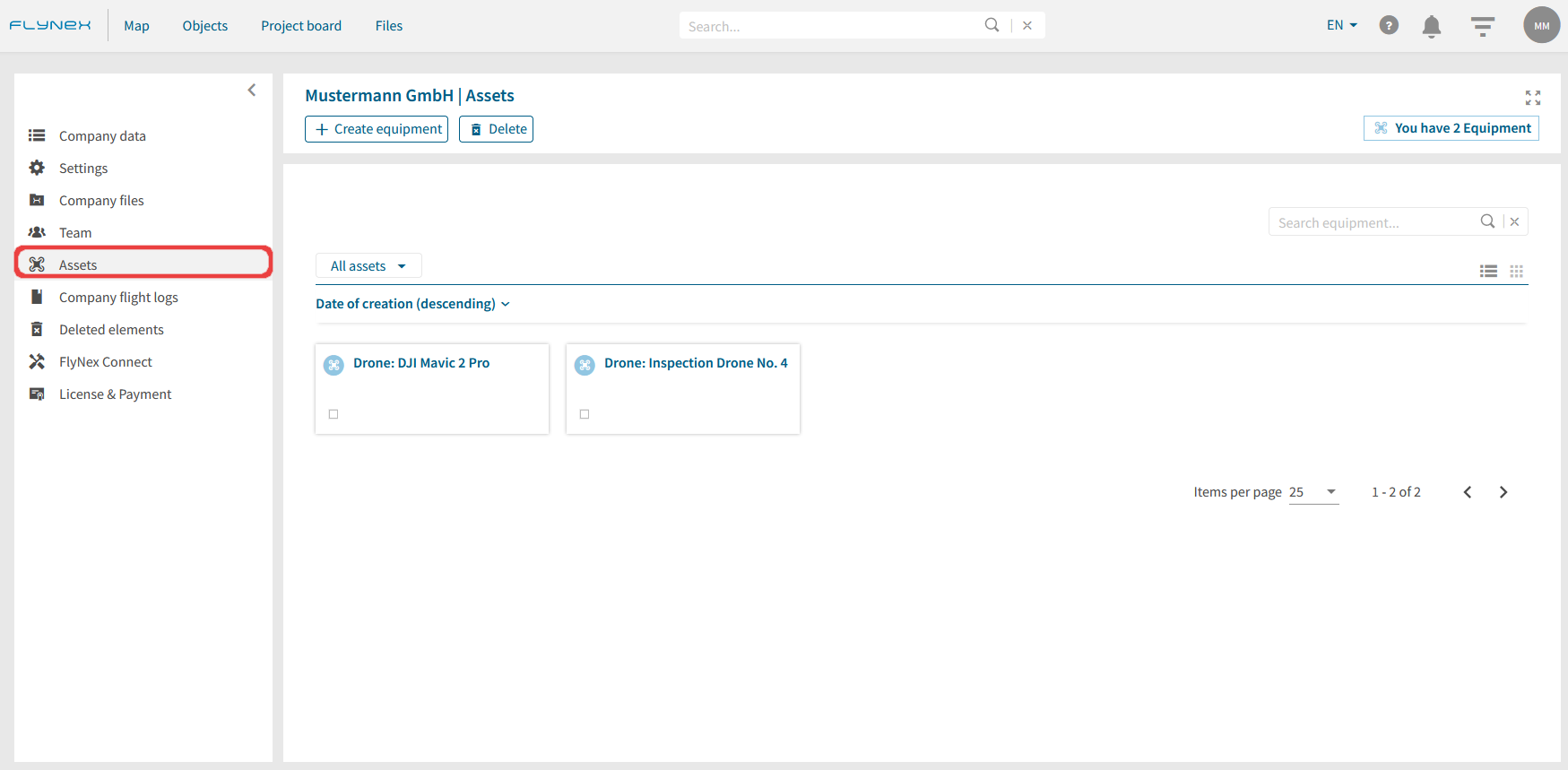 Option B) Click on the Equipment function directly in the project. Click the New asset button to create new equipment at the company account. Then click the Create equipment button.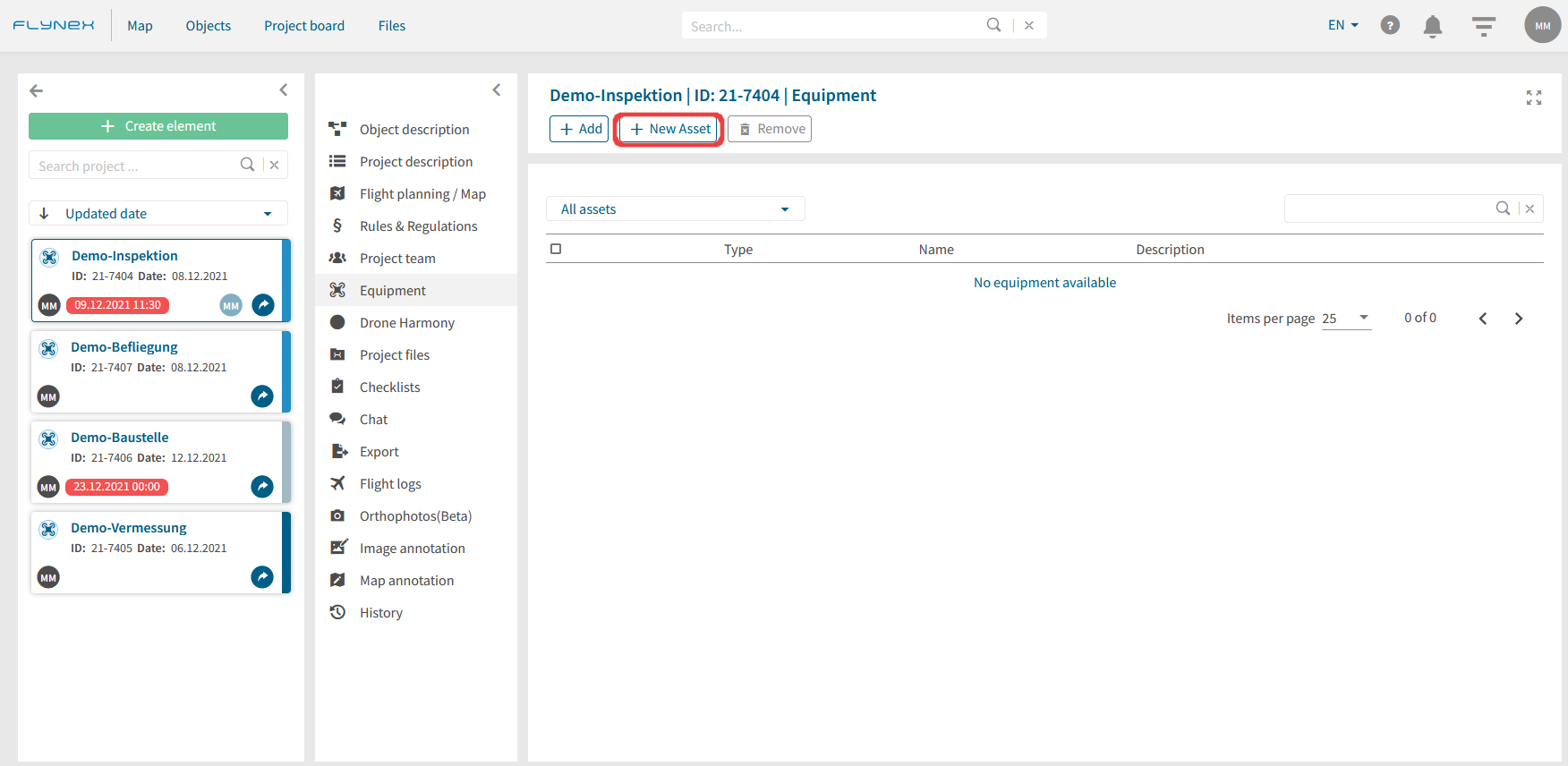 After options A or B, continue with the creation of the equipment:
1) Select the desired model and assign a name.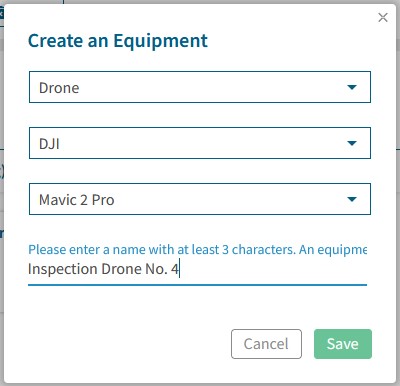 2) For drones select the span and weight class.
Note: Absolutely necessary for validation of flight plans.