Roofs, Facades and Green Areas
The management and maintenance of real estate are often time-consuming and cost-intensive. We know that, and that's why we developed the FlyNex platform. Fulfilling safety regulations, uncovering the need for rehabilitation, and reducing risks: Thanks to digitally recorded and structured data, it has never been as efficient.
Digitize Buildings, Inspect Remotely
The times of endless inspections, complex roof measurements, and manually documented damage are over. By digitizing manual processes, you can efficiently record and assess the condition of your assets. Get the most out of your investments and extend the life of your property.
Convincing Results
Digitization all along the line. Save up to 75% of your time and 60% of your costs when ensuring public safety obligations.


One Software – Countless Possibilities.
Modular adapted to your individual needs.
With the FlyNex Platform, you can easily carry out facade and roof inspections and measurements digitally without needing expensive scaffolding and cherry pickers. Collect data from hard-to-reach places with a drone and keep your staff safely on the ground.
Recognize damage and the need for energy-related refurbishment at an early stage, and thus extend the life cycle of your objects. Save time and money when surveying roofs and green spaces.
Every process is different. Thanks to its modular structure, the FlyNex platform adapts to your requirements. It results in an end-to-end process seamlessly fitting into your software landscape, from planning through data collection to data evaluation.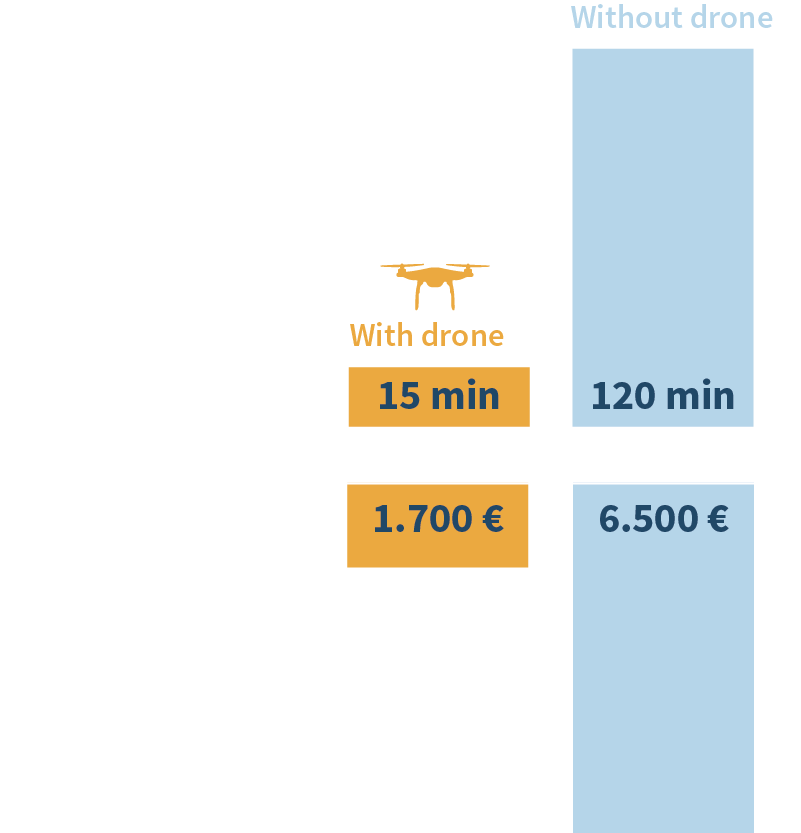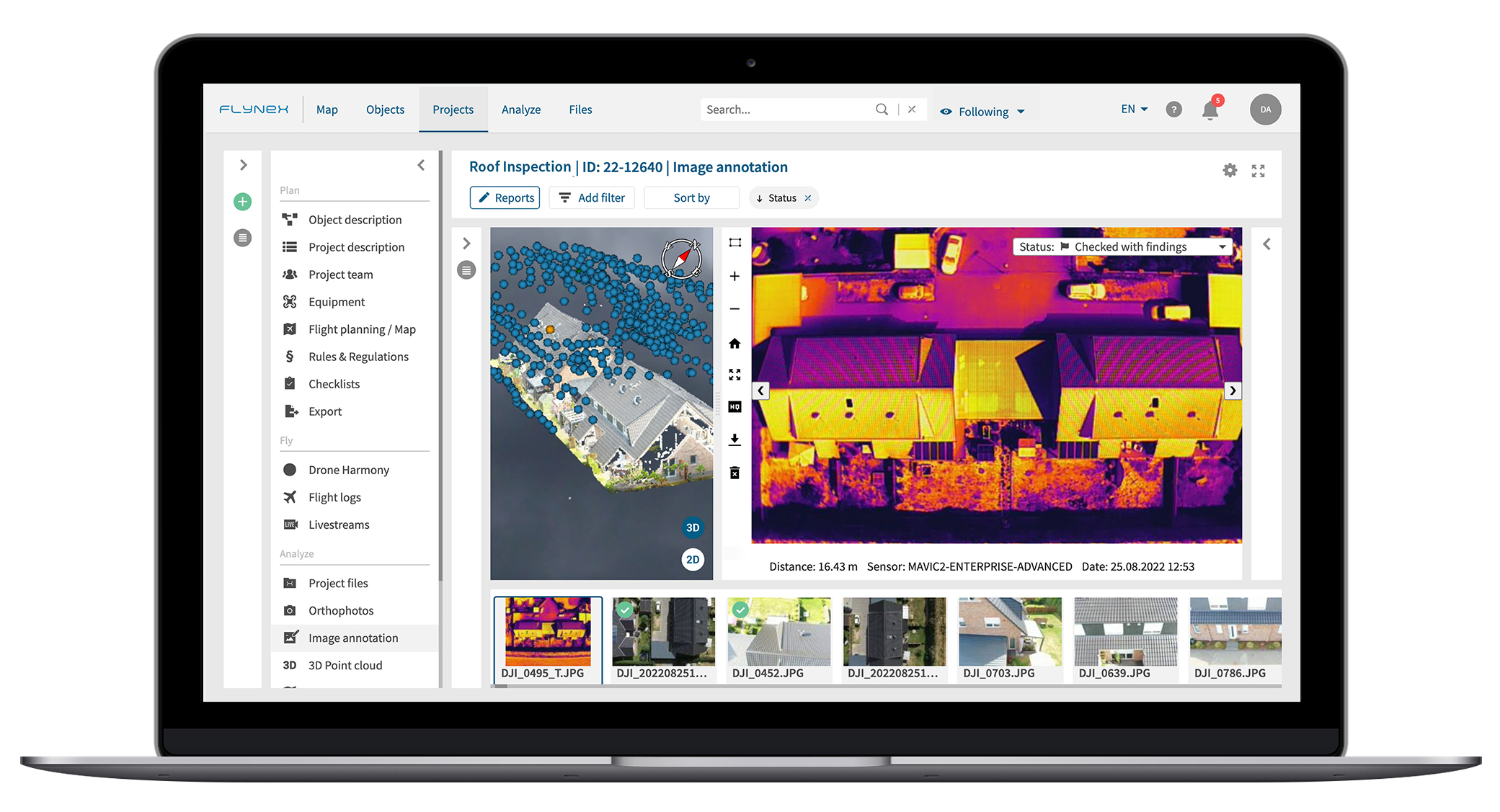 Among other things, you can benefit from:
Collaboration also with service providers

Digital measurements and volume calculations based on 2D and 3D models

Comprehensive analysis options: point clouds, orthophotos, image annotations, etc.

Structured reporting for a complete documentation of your inspections

Flexible interfaces (API) to your existing systems (e.g. SAP, IBM Maximo, etc.)
Advantages
No more scaffolding or lifting platforms required
Inspect hard-to-reach places quickly and easily with a drone
Comply with public safety obligations at low cost
Advantages
Carry out centimeter-precise measurements digitally
Map terrain easily
Create orthophotos and 3D point clouds for measurements, volume calculations, etc
Advantages
Automated data generation of complex buildings by drone
Detect the smallest cracks, chips and growth with AI
No more scaffolding or lifting platforms required
FlyNex for The Real Estate Industry.
Live innovation.
Why make it complicated when it can be easy: With the FlyNex Platform, you can easily keep track of your entire portfolio, optimize operating costs in a targeted manner and maximize your returns.
What's the status quo of your properties? Carry out recurring inspections on thousands of objects more efficiently than ever before and be able to provide information anytime, anywhere.