Power Pylons, Power Lines and Solar Parks
We know how time-consuming and expensive it can be to operate and maintain these assets. Revolutionizing your processes—That's what we have developed the FlyNex platform for. Thanks to the FlyNex platform, you can automatically collect data from your assets, manage them efficiently and evaluate them intelligently.
Automated Inspection, Digitized Processes
The times of manual documented processes and incompatible amounts of data are over: With the automation of manual processes, you not only increase your productivity, but also create a reliable database. Lay the foundation for sustainable decisions and almost limitless scaling.
Convincing Results
Standardized processes for a consistently high quality of your inspections and optimal comparability of the data obtained. Save up to 70% time and 50% costs.
Reduce the risk of outages by

Reduce inspection costs by

The Matching Solution For Your Use Case.
A software that adapts to your requirements.
Tailored to your individual use case, the FlyNex platform offers the possibility to conduct inspections more efficiently than ever before.
Using drones, you can collect infrastructure data much faster without endangering your employees.
Detect the slightest damage with the help of artificial intelligence (AI) and derive measures at an early stage: With FlyNex, you can demonstrably prevent outages and minimize risks.
From planning to data collection to the final analysis—the FlyNex platform maps an integrated end-to-end process that integrates smoothly into your software landscape.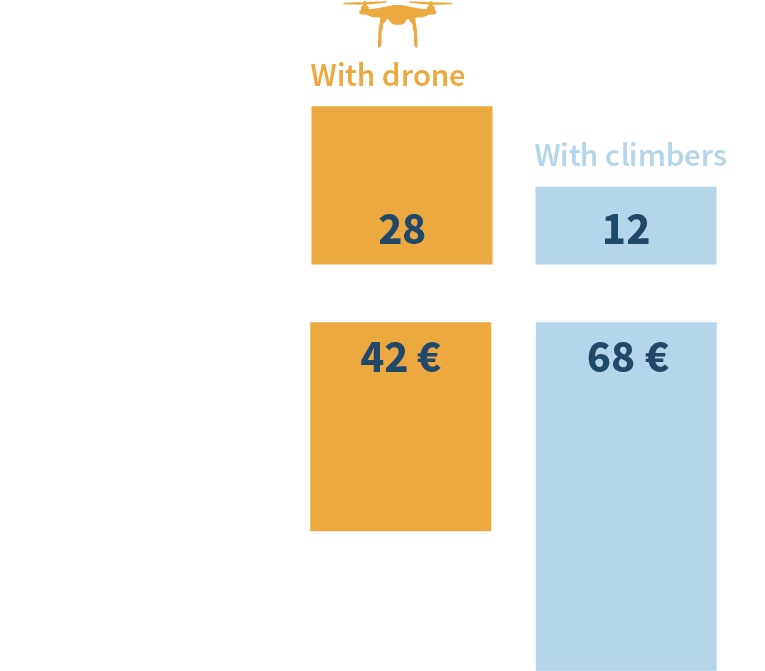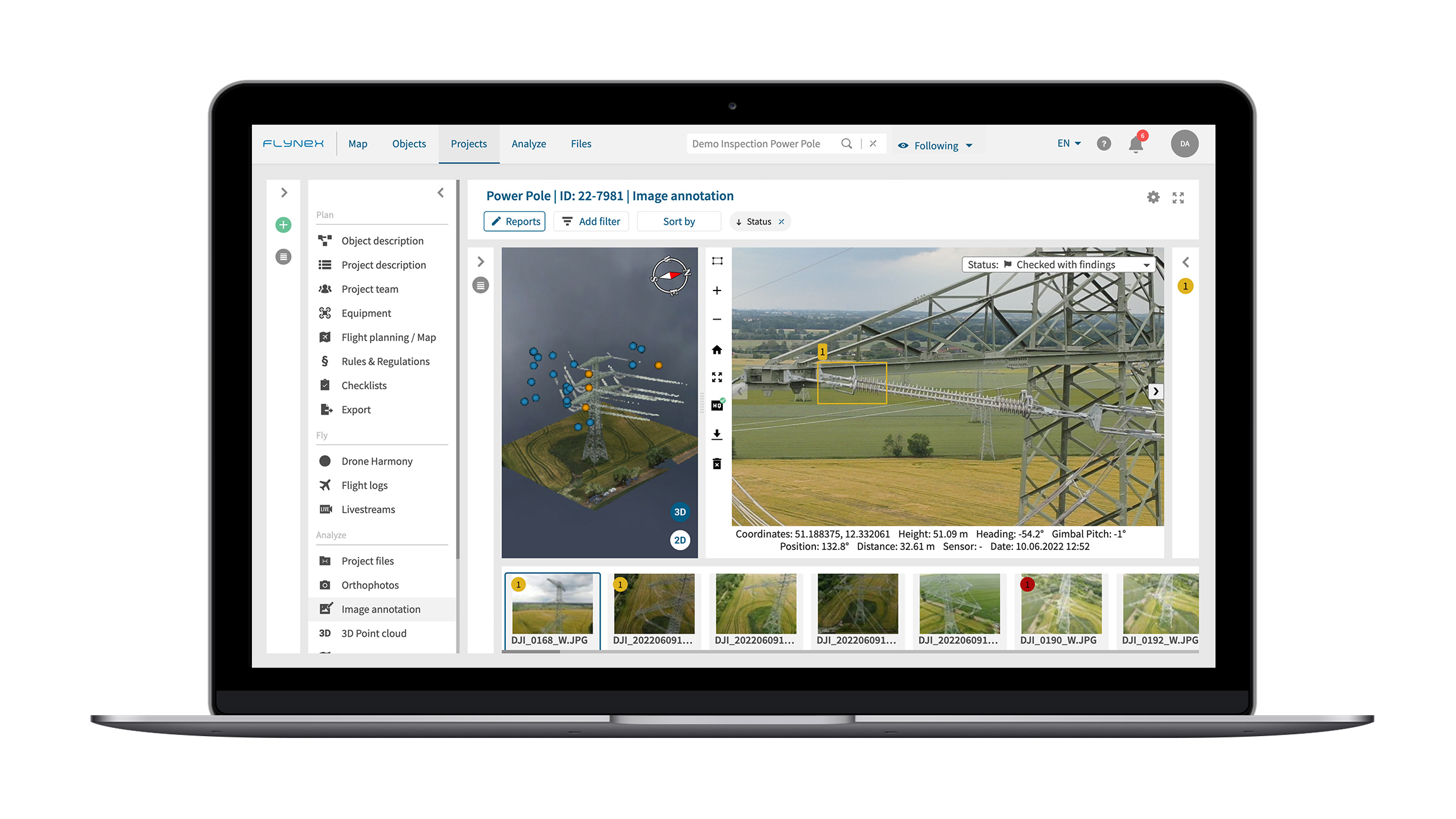 Profit from Advantages like:
Smooth collaboration also with service providers

Comprehensive analysis options: point clouds, orthophotos, image annotations, etc.

Structured reporting for a complete documentation of your inspections

Flexible interfaces (API) to your existing systems (e.g. SAP, IBM Maximo, etc.)
Advantages
Detect hotspots faster
Locate damage immediately
Inspect large solar parks in the shortest possible time
Advantages
No more climbers or helicopters needed
Discover damage, growth, etc. faster
Inspect more power poles in less time
Advantages
Trassen auch außerhalb der Sichtweite (BVLOS) inspizieren
Reliably detect anomalies with LIDAR sensors
Inspect with almost no emissions
Advantages
Detect small gas leaks faster with laser technology
Capture data reliably even on rough terrain
Inspect more distance in less time
FlyNex for the Energy Sector.
Limitless potential for innovation.
Are you ready for digital transformation? Get a head start by maintaining your ability to operate during labor shortages.
With FlyNex, you make your company fit for future challenges and lay the foundation for securing the energy supply of tomorrow.
Well-known companies from the energy industry are already convinced of our solution. Let's find out how your company can benefit from the FlyNex platform.