Radio Towers, Masts and Antennas
Maintain the existing network and, at the same time, push ahead with network expansion. We know how much effort it takes to fulfill both tasks equally. This is precisely why we developed the FlyNex platform. The FlyNex platform enables telecommunication and facility management companies to digitize their systems—from data collection and administration to the finished test report.
Locate and Inspect Systems Remotely
The FlyNex Platform helps you digitize your infrastructure and deploy your specialists in a more targeted manner. Be able to provide information about the location and condition of your assets and antennas anywhere and anytime without having to be on-site. Your starting point for more productivity and unlimited scaling along the entire value chain.
Convincing Results
All data in one place — for more transparency and efficient processes. Save up to 75% in time and 50% in costs when operating your systems.


Uniquely individual.
One software – tailor-made for your application.
Gone are the days of scaffolding, climbing, and the like: With the FlyNex platform, you can digitally manage and inspect your antennas and radio towers. Automatically collect image data using drones and use artificial intelligence to detect the slightest damage reliably. Arrange maintenance work before failures occur.
Manage thousands of systems based on maps, locate antennas with centimeter precision, and share information with external parties in the shortest possible time. By using the FlyNex platform, telecommunications companies not only save time but also costs while increasing productivity at the same time.
Due to its modular structure, the FlyNex software adapts to your needs. Flexible interfaces enable seamless integration into your software landscape.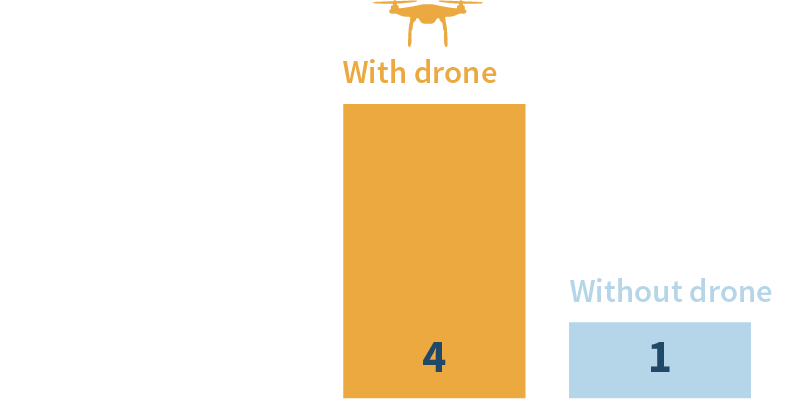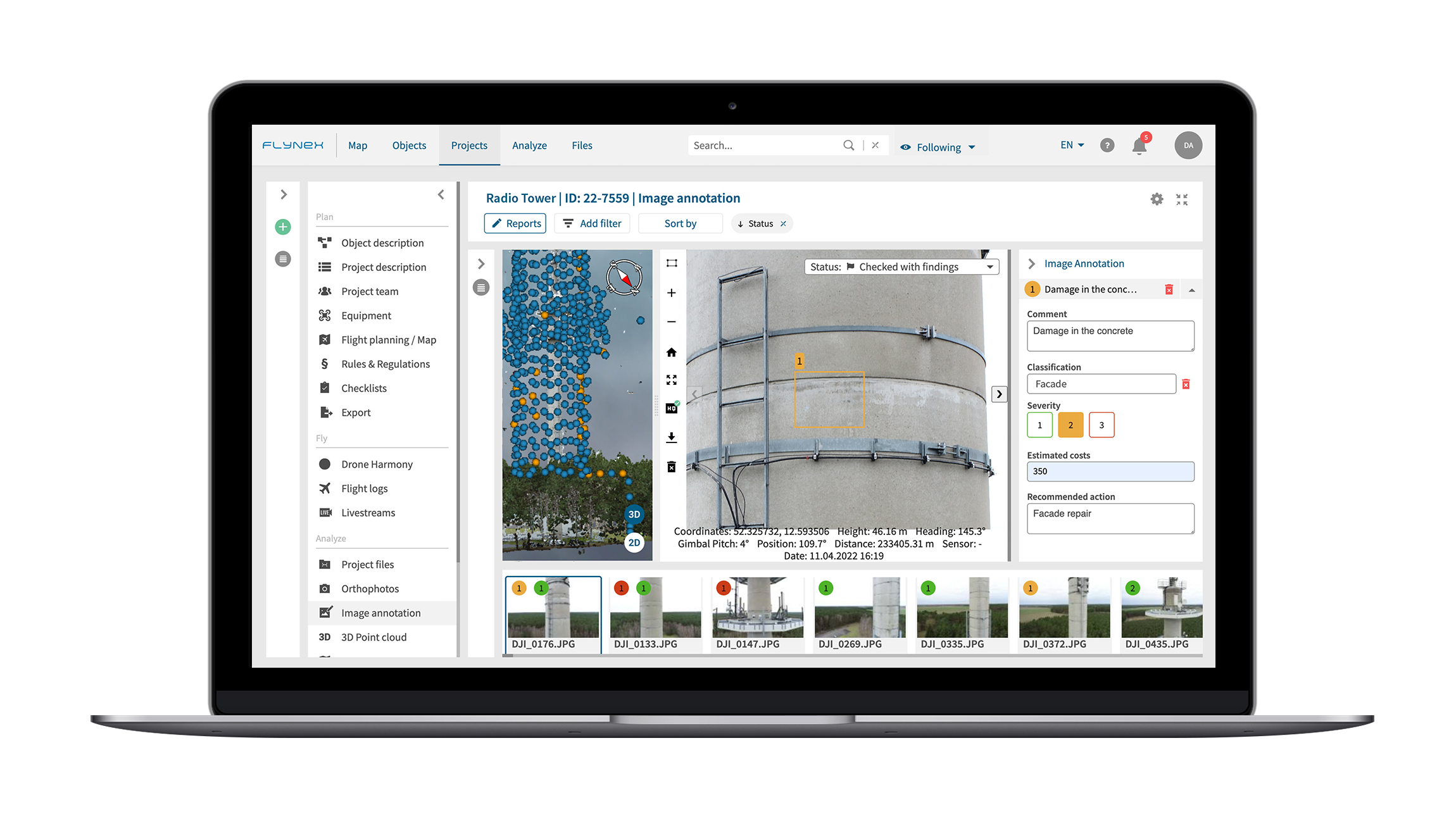 Among other things, you can benefit from:
Collaborative work also with external parties

Comprehensive analysis options: point clouds, orthophotos, image annotations, etc.

Structured reporting for a complete documentation of your inspections

Flexible interfaces (API) to your existing systems (e.g. SAP, IBM Maximo, etc.)
Advantages
Map-based management of over 1000 antennas
Work remotely with digital twins
Carry out measurements and calculations digitally
Tower and mast inspection
Advantages
No more climbers necessary
Inspect hard-to-reach places quickly and inexpensively with a drone
Analyzing damage digitally and detecting it with the help of AI
FlyNex for the Telecommunications Industry.
Unlimited potential for a connected future.
Are you ready for digital transformation? Get an advantage and stay one step ahead of your competitors despite the shortage of skilled workers.
Rely on automated inspections with FlyNex and effortlessly keep track of your company assets.
Let's find out together how your company can benefit from our technology.