A validation is used to verify regulatory requirements for a drone flight. To perform a validation for a planned flight, the following requirements are necessary:
1) Perform a flight planning for your project.
2) Add a team member to the project and grant them authorization as a pilot.
3) Add a drone to the project (Note: Please deposit weight class and span for the respective drone at assets in the company account).
4) Open the project function Validate.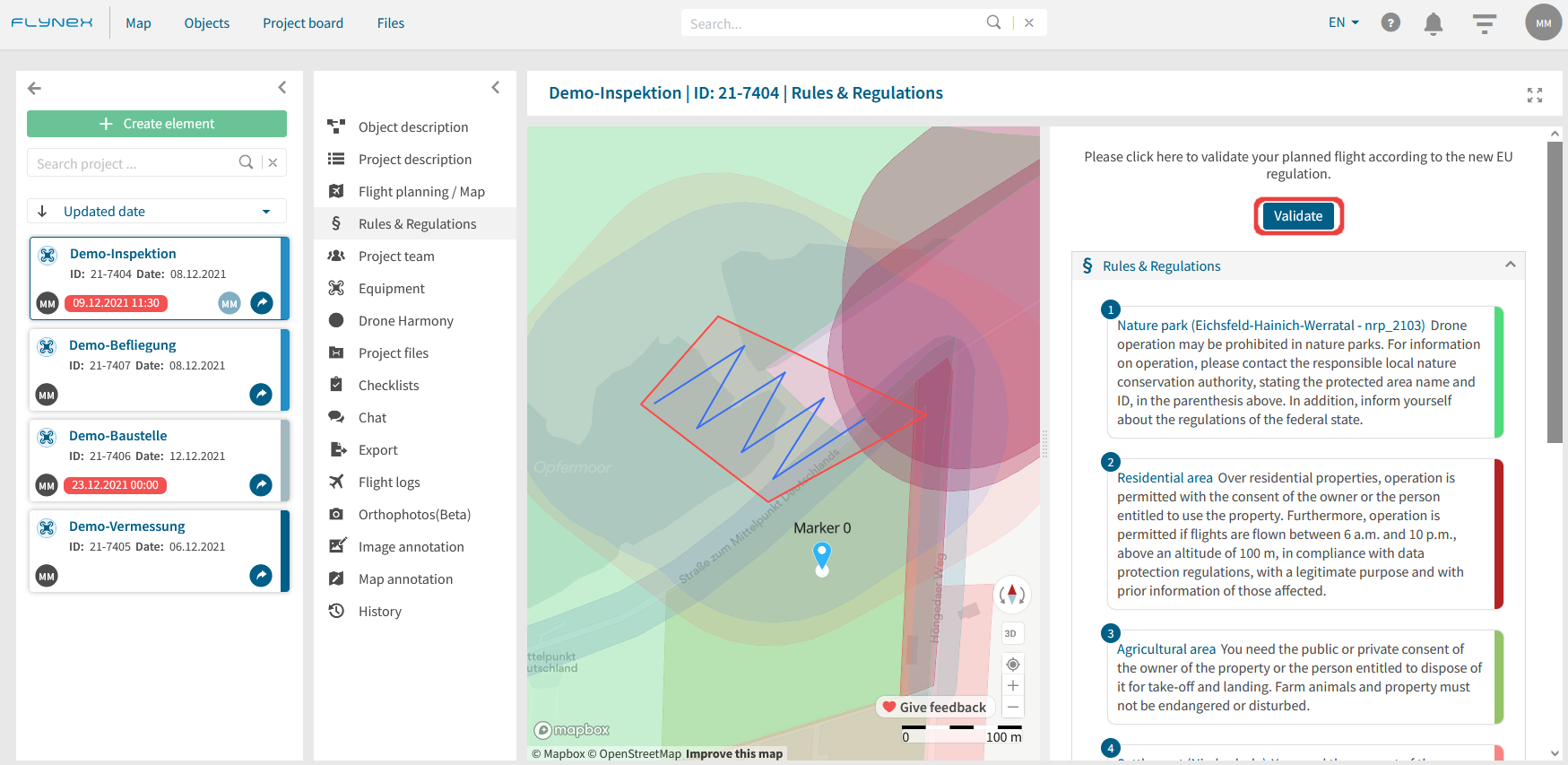 5) Fill in all necessary information and confirm with Validate.
Note: A drone license can be deposited in Pilot Information in your account.