Interested in our solutions & services?
FlyNex solutions and services are characterized by each offer and collaboration tailored to your individual requirements.
At FlyNex, we understand that every business is unique and faces specific challenges. That's why we've developed our enterprise pricing models to be flexible to your needs and provide customized solutions that meet your requirements.
Our pricing is designed to be transparent and fair to ensure you get exactly what you need without incurring unnecessary costs. We offer several options to ensure you can find the solution that is right for you.
Our dedicated team is available to discuss your needs, answer questions, and work with you to find the best solution. Contact us today to learn more about our pricing and offerings and how we can help you achieve your goals. Your individual needs are the focus of our work.
Free use of our FlyNex platform – with the Free Plan.
Make unlimited rule checks and plan your drone flights according to the rules.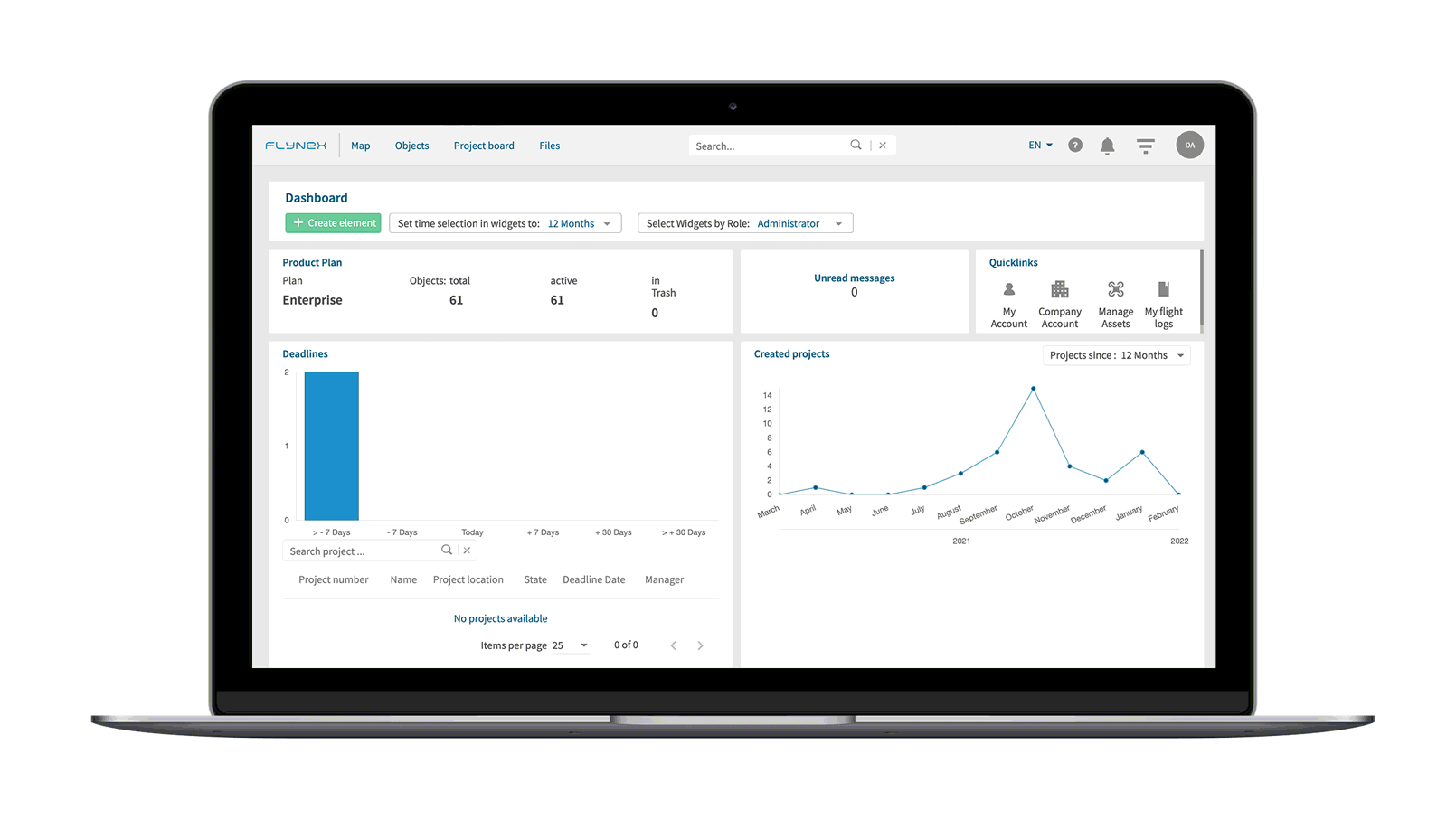 Our Free Plan offers you an introduction to the drone world at no cost. Our Free Plan gives you essential tools and features to plan your drone flights according to current regulations.
The FlyNex Free Plan is the ideal solution for hobby pilots. But it also gives commercial pilots and companies a first impression of our platform. During the 30-day trial period, every user can familiarize themselves with our powerful features.
Expand your capabilities when you're ready, or stick with our free plan to meet your basic needs. Contact us if you have any questions or if you're interested in our more comprehensive paid plans.
Free Plan.
Unlimited number of users

Unlimited number of projects

Validate flights according to EU regulation

Map-based flight planning

Overview of all rules and authorities
*When you register, you can try out our platform's extensive functions ("Professional Plan") free of charge for 30 days. After the trial period, your account will automatically be downgraded to the Free Plan.