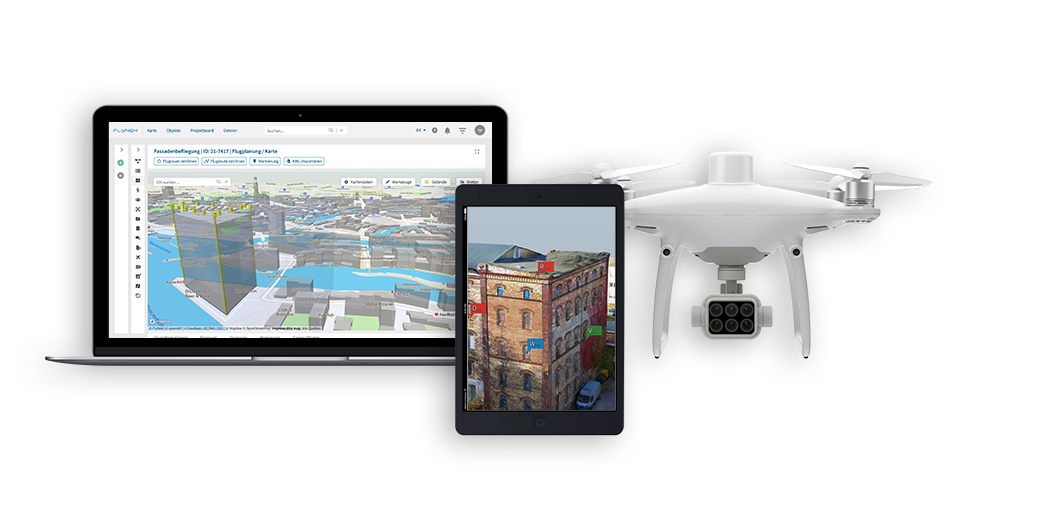 PRICING
FlyNex offers the leading solution for businesses to use drones in a scalable way. Find out what's right for you.
How many objects or kilometers of route should be
inspected, measured or recorded annually?
Objects or Kilometers of Infrastructure
Select Additional Features
Connect App for
Flight Automation

Real-time Video Streaming

Mission Planning
powered by Drone Harmony
€ per Object / Month *
Corresponding to a total of € per month for a total of objects *
* Non-binding net price calculation for an annual license of the FlyNex Enterprise Suite.
In comparison ...
With objects, or kilometers of infrastructure, the inspection effort averages
hours per year. Including planning, inspection of the respective asset, and evaluation.
Through an integrated workflow for object-related data acquisition with drones and analysis of the data, hours can be saved within one year. With staff costs of 60 € / hour, this corresponds to savings of approximately
€
.

Download Pricing Sheet
Receive our current pricing overview of the FlyNex Enterprise Suite directly to your inbox.