Creating objects on your platform is possible at various points.
Use the Create element button. This button can be found on the Dashboard, at Objects or the Project board.
It is also possible to first locate the desired object location on the Map and then create an object. Use the green button with the plus symbol. The entered location is applied directly.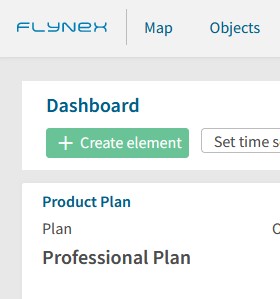 FlyNex News
Don't miss out on any updates. Sign up for the FlyNex news.