A project describes an undertaking on an object for a limited period of time. A link between project and object is always necessary for the location reference. A variety of planning, management and analysis functions are available in the project.
Where can I find my projects?
You can find all your projects in the main menu at Project board. Alternatively, it is possible to access associated projects via the respective object or to navigate to the project via the map feature.

For creating a new project, you can find more information here.
How can I manage my created projects?
After you have selected and opened a project, you will be able to access various planning, management and analysis functions for your project.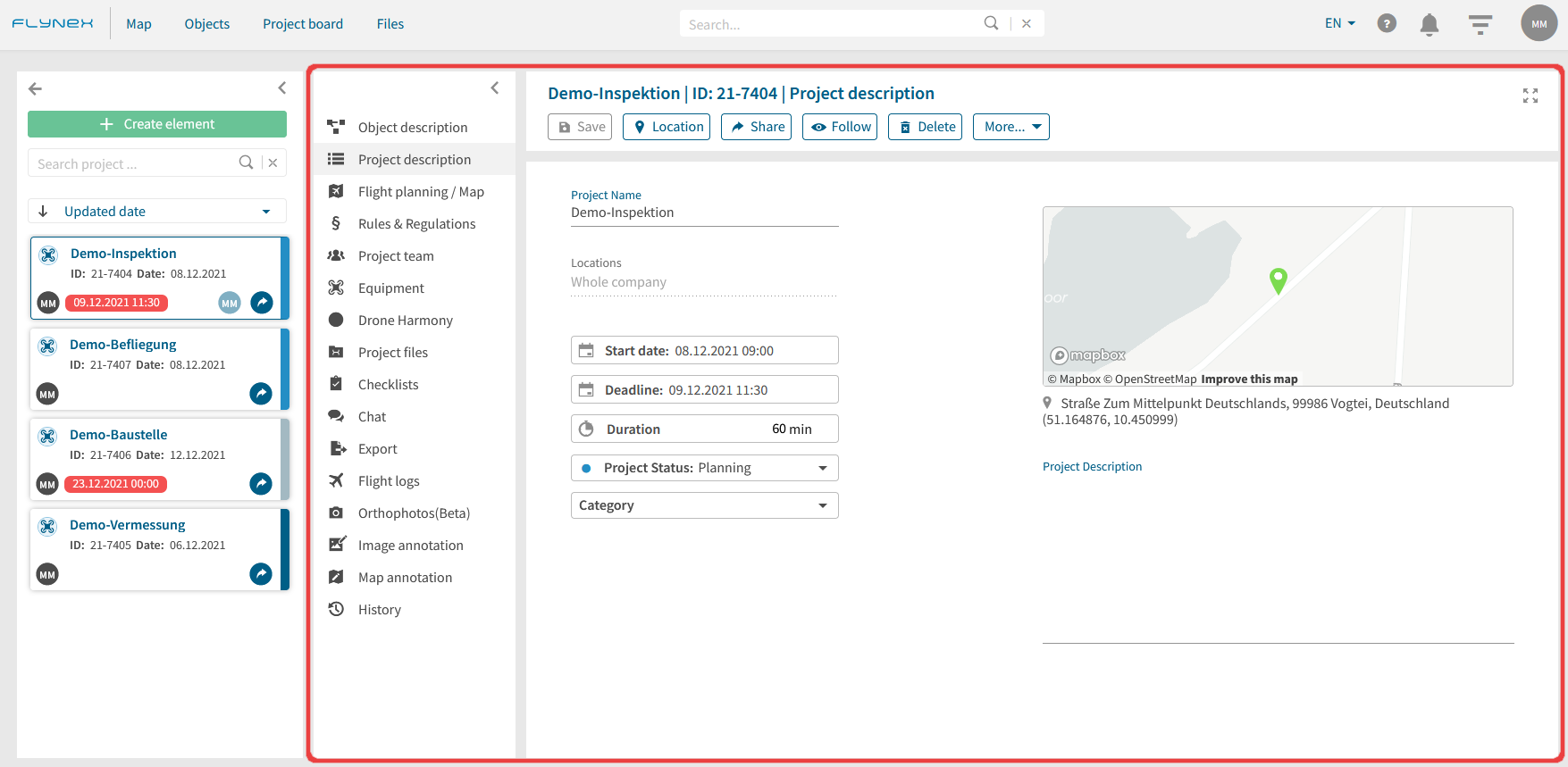 The following functions are available in the full version:
Project files
Chat
Export
Flight logs
Livestreams
You are always able to add individual functions as a package at License.
FlyNex News
Don't miss out on any updates. Sign up for the FlyNex news.