Experience Urban Air Mobility
ITS Hamburg 2021 and FlyNex invite you to the ITS World Congress in Hamburg from October 11 to 15, 2021. Experience mobility, transport, and infrastructure management of the future. In the conference part "New services from new technologies", experts and manufacturers will present the latest advances in Urban Air Mobility, such as flight taxis, parcel delivery from the air and data collection by drone.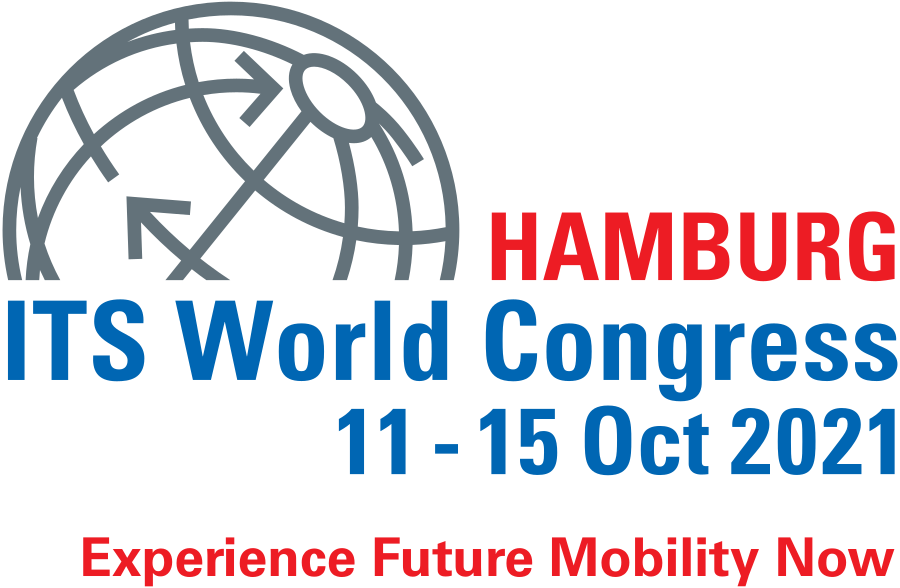 Call for Contributions
Apply now
Call for Contributions
Submit your topic proposal for the ITS World Congress in time.
ITS Newsroom
For Media & Press
ITS Newsroom
Here you will find all the important press releases of ITS World Congress and exhibitors regarding Urban Air Mobility.
ITS Program
View the Program
ITS Program
Learn more about the topics and official program of the ITS World Congress.
The latest conference program will be released soon.

Experience Future Mobility
The ITS World Congress is the most important international industry event in the field of intelligent transportation systems and services (ITS). From October 11 to 15, 2021, masterminds, developers, entrepreneurs, and decision-makers from the transport, logistics, and IT industries as well as representatives from politics and associations will meet at the Hamburg Congress Center and the Hamburg Messe grounds.
The ITS World Congress is organized by ITS Hamburg 2021 GmbH. Among other European representations, ITS Germany is part of ITS Europe – ERTICO with headquarters in Brussels. ITS Asia Pacific and ITS America / Canada are also part of the worldwide association structure. Every year, the ITS World Congress takes place in one of the three regions in a rotating rhythm. The last European edition was held in Copenhagen in 2018. The next ITS World Congress in Europe will be hosted by Germany in Hamburg from October 11 to 15, 2021 under the motto "Experience Future Mobility Now". ITS Hamburg 2021 is a subsidiary of the Free and Hanseatic City of Hamburg and is responsible for the preparation and realization of the ITS World Congress.
Automated & Connected Driving
Mobility on Demand, Mobility as a Service
Goods journeys from ports to customers
Intelligent Infrastructure
New Services from new technologies
Solutions for cities and citizen

How to submit your application for contributing to the ITS World Congress 2021 in Hamburg
There are various ways to be represented at the ITS World Congress 2021 in Hamburg with your own content contribution. We welcome submissions in the form of technical or research papers, your own sessions, or business presentations. All submitted papers and session proposals must be sorted into one of the four categories below, and a selection of keywords will assign your submission to one of the four categories listed below during the submission process.
New deadline for all submissions is February 12, 2021.The European Programme Committee will then select the contributions that will be part of the ITS program from all submissions by March 31, 2021. Please note that only the submission portal, as described below, can be used to submit a paper, session, or presentation.
You have questions about the area of Urban Air Mobility?
Your contact persons are
Get the ITS Updates
For direct information on events, deadlines and important dates in advance, you can join the mailing list here.
UAM News
After a period of uncertainty, the Bundestag is finally transposing the EU Drone Regulation into German national law. Find out what this means for drone operators in Germany in this blog article.