FlyNex not only assists in planning and carrying out flights, but we also have years of experience in getting these flights approved by authorities.
For certain flights, permissions must be obtained. For example, if the aircraft weighs more than five kilos or you want to fly at night. Also, flights in the vicinity or over crowds, power plants, cities, etc. must first be checked and approved by the authorities. Depending on the case, the application process can be very exhausting and lengthy. For example, it depends on whether the flight is to be flown within visual range, what precautions are to be taken, or in which airspace the flight will be conducted. Moreover, new rules and laws will apply as of January 2021 (Commission Implementing Regulation (EU) 2019/947), which are intended to help standardize the legal situation at European level but will initially lead to a lot of research work for applicants.
FlyNex offers to take care of the complete process, from obtaining permits to contacting authorities and other institutions. Thus you save hours of work and can concentrate on the actual planning.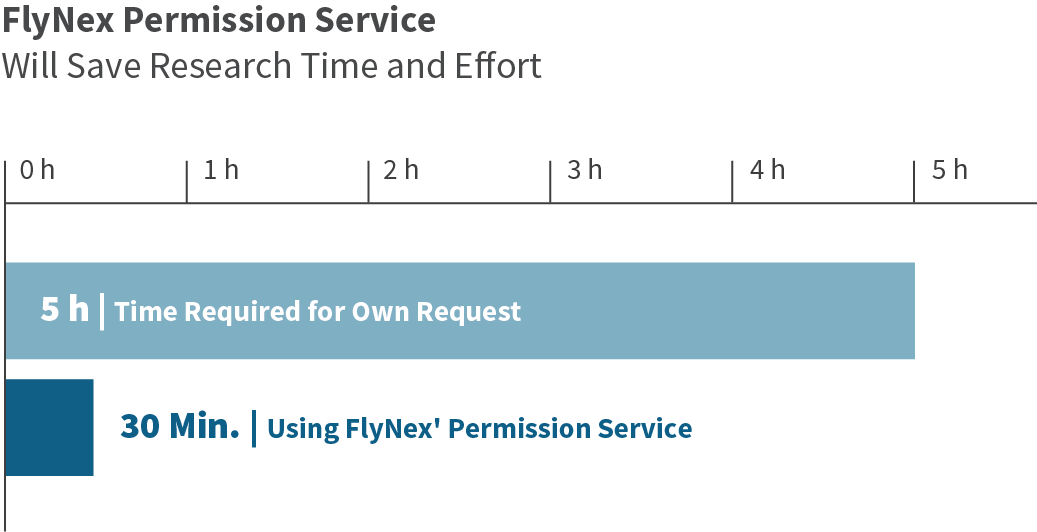 More than 98% of all FlyNex flight applications have been approved so far.
We are experts in this area, and as a company, we are committed to digitizing the process of obtaining permits. In this way we want to contribute to the implementation of UTM (UAS Traffic Management) and help simplifying the entire process.
You are interested or have questions? Here you can find more information about the FlyNex Permission Service.
Your FlyNex Team