Mid-September and the sun was shining in Baden-Württemberg near Zollhaus (Blumberg). A power line runs through the heavily forested area and has to be inspected regularly. Normally, helicopters have to go up in the air every two years to do this. On foot, surveyors are even in action annually at the overhead lines and have to "fight their way" on the ground to check lines and pylons.
The southern Baden electricity operator ED Netze is therefore already using drones for targeted inspections as a faster and cheaper alternative. The company deploys one of its eight trained drone pilots for this purpose. So now also at Zollhaus. In a joint project with FlyNex and Globe UAV, the use of drones for the inspection of power lines was tested.
The special thing here: The drone was to fly out of sight of the drone pilot (BVLOS), and the entire route automated. Over 25 km of overhead power lines and around 100 power poles were successfully inspected by drone and in BVLOS (Beyond Visual Line Of Sight) in a three-hour mission.
We are very happy about the success of this project. It shows how aerial inspections can be carried out more easily, efficiently, and sustainably with unmanned aerial vehicles.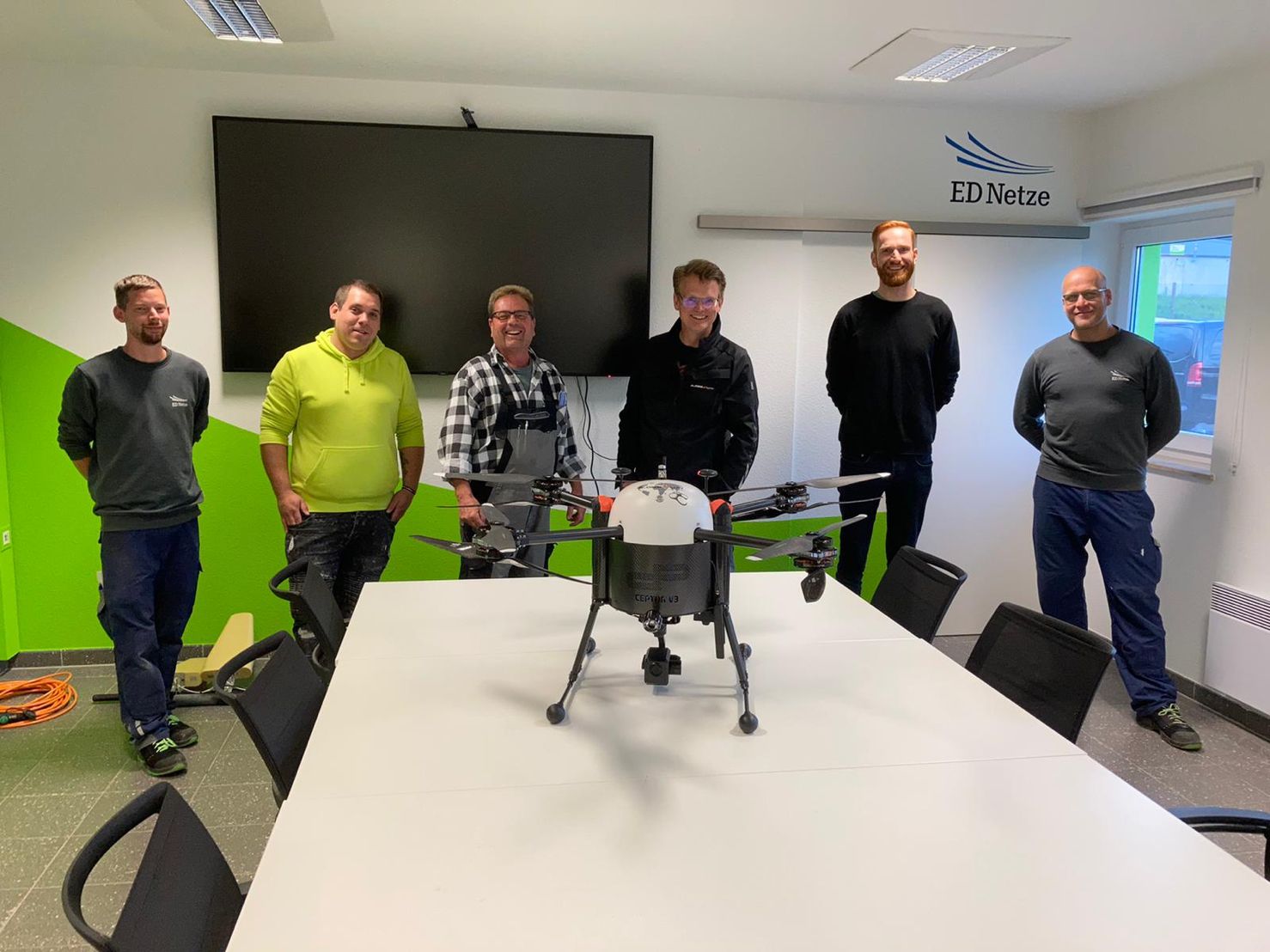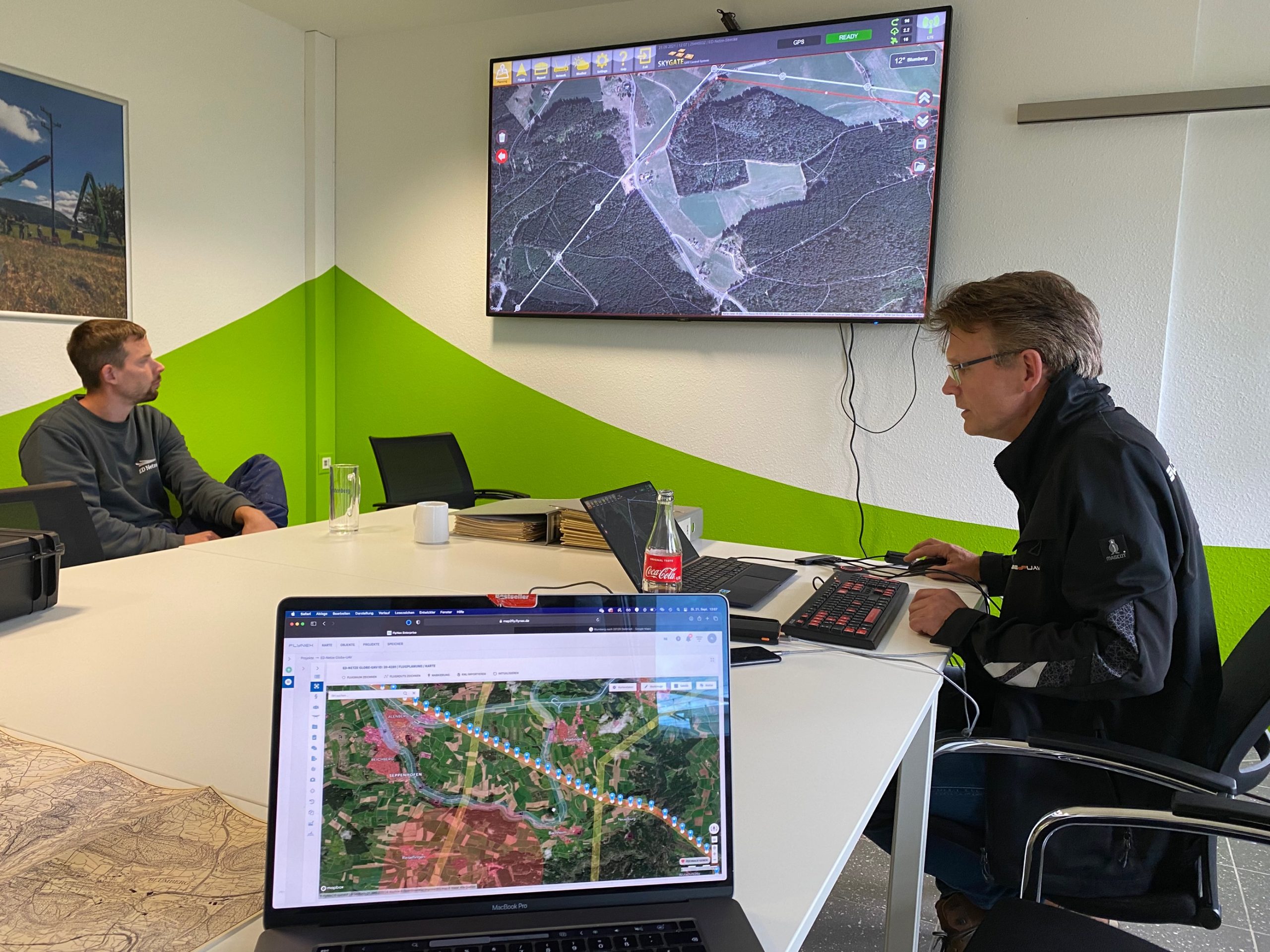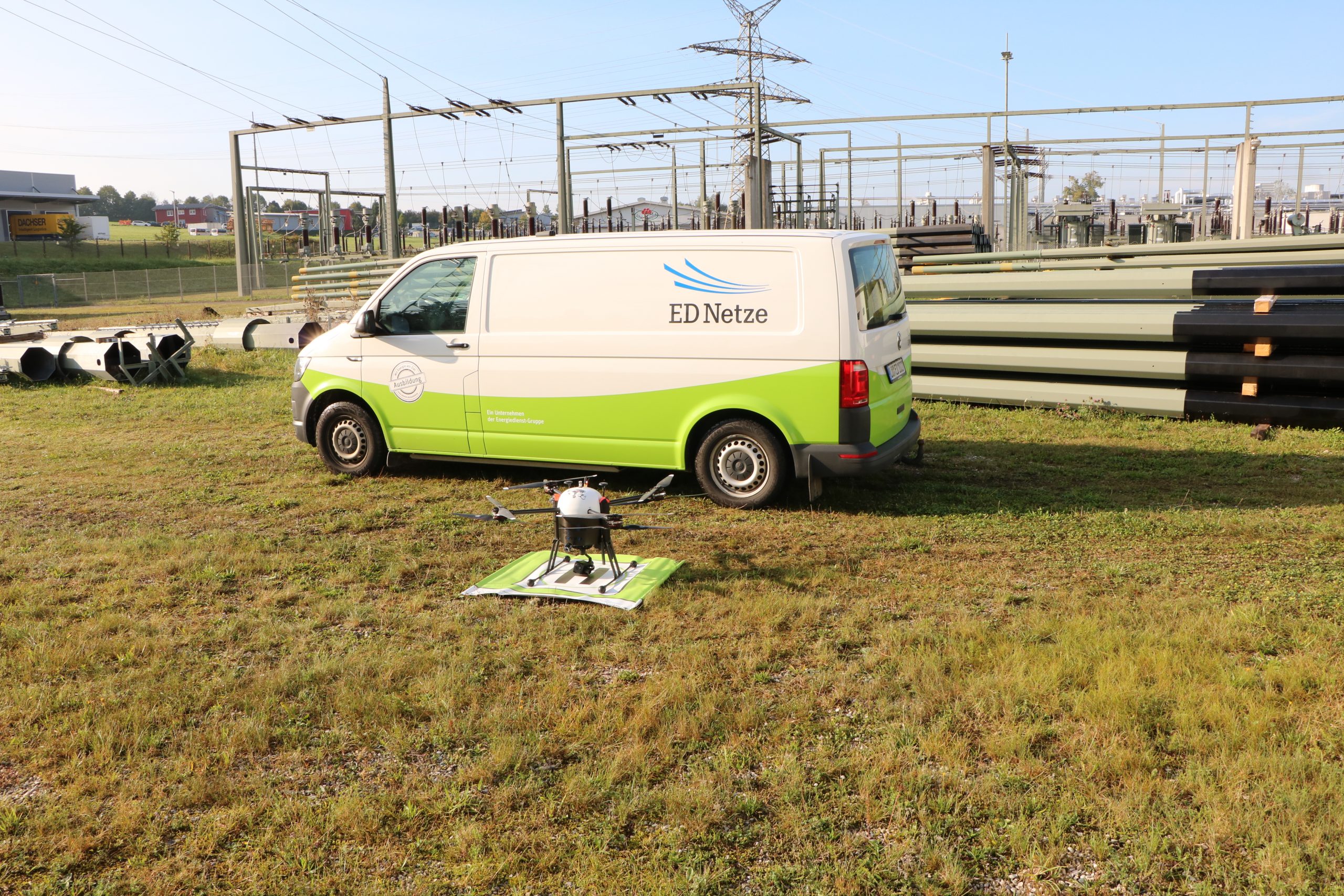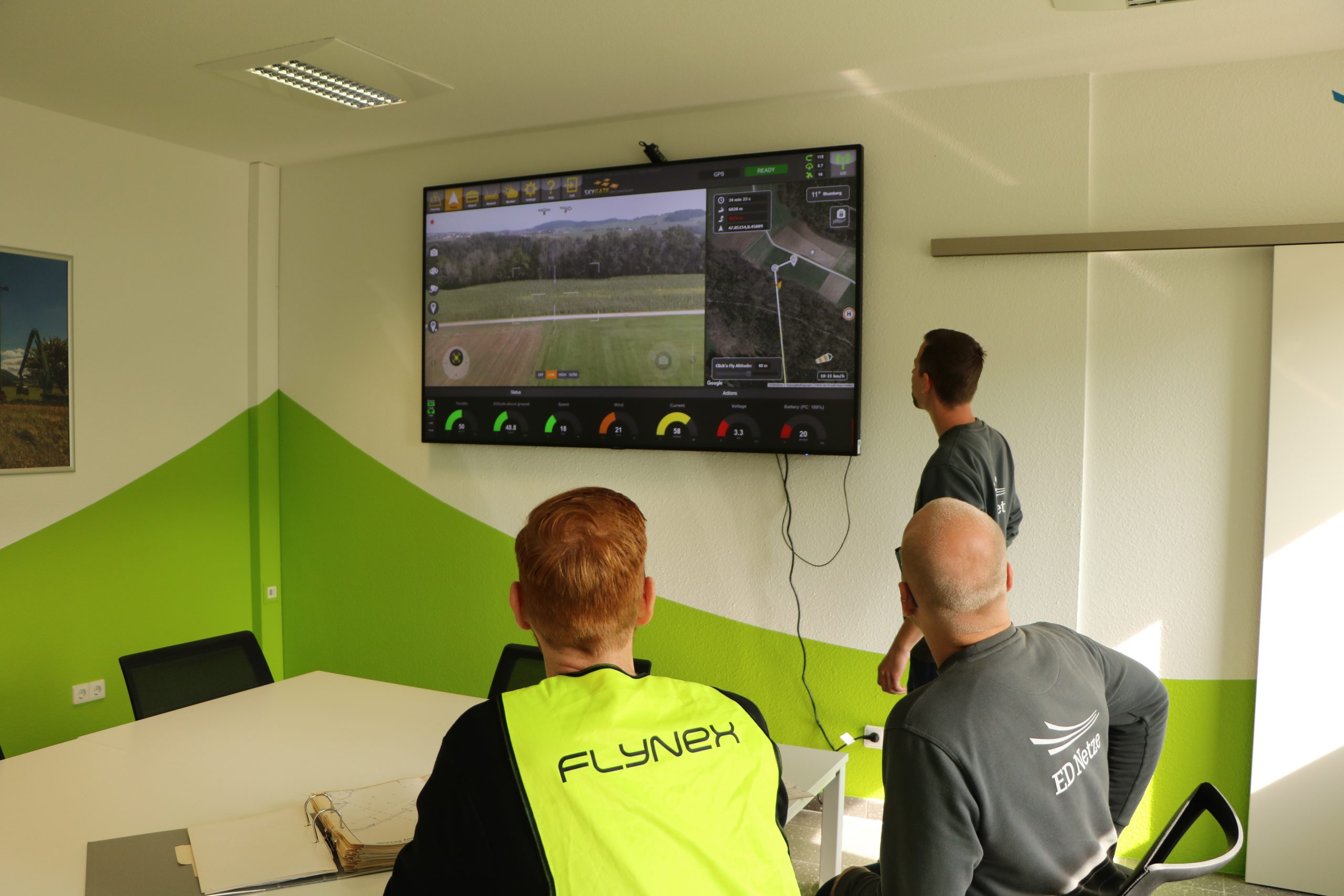 Several kilometers of power lines were checked by drone in BVLOS flight
Between Zollhaus and Neustadt, 27 km of power lines and about 100 power pylons were flown and inspected by a drone from Globe UAV within three hours, largely automatically and out of sight. The drone pilot only intervened manually for more detailed images. Scheduled battery changes at predetermined landing points ensured the flight over this long distance.
The test track in the densely forested area is challenging to survey from the ground, so drone inspection within visual range is also problematic. Therefore, the project aimed to test whether inspection with drones is also possible in BVLOS and automated, making the unmanned aerial vehicles applicable for maintenance.
The inspection was carried out using the platform of FlyNex for flight planning, project management, and interfacing with analysis tools. In addition, FlyNex provided support in working with the authorities for the required flight permits. The application process can be complicated, especially for BVLOS flights.
Image analysis with AI for more automation
In combination with AI for automated analysis of damage images, inspection with drones can be even easier and more efficient. This could sustainably improve supply security. Artificial Intelligence can instantly analyze images for damage to lines or birds' nests on power lines. AI would eliminate the need to look through thousands of pictures and videos manually.
ED Netze is also already pursuing this innovative approach. In the future, the electricity operator wants to rely more on AI in conjunction with drones for inspections to ensure supply at all times.