We want you to lift off your drone projects to the next level this year. For this reason, we have optimized our FlyNex platform for you and made it even more intuitive. Get an overview of new functions that make the implementation of your commercial drone project even more accessible.
All benefits at a glance
Free 30-day trial period, no subscription, no payment details required

Synchronization of flight information via Connect App

Simple validation of your flight based on applicable regulations
30-Days-Trial
Start your 30-days-trial now and test all functions of the platform free of charge. The test period starts automatically by logging in to your existing account or creating a new account. No strings attached! We don't need your payment details. Also, at the end of the 30 days, the trial access to professional features runs out without any hidden costs.
Projects at A Glance – The Dashboard
Keeping track of your drone projects has never been easier. The new project dashboard is the heart of the platform and keeps you up to date on upcoming deadlines and projects. The dashboard keeps you informed! See when projects are in progress. Never miss a message again.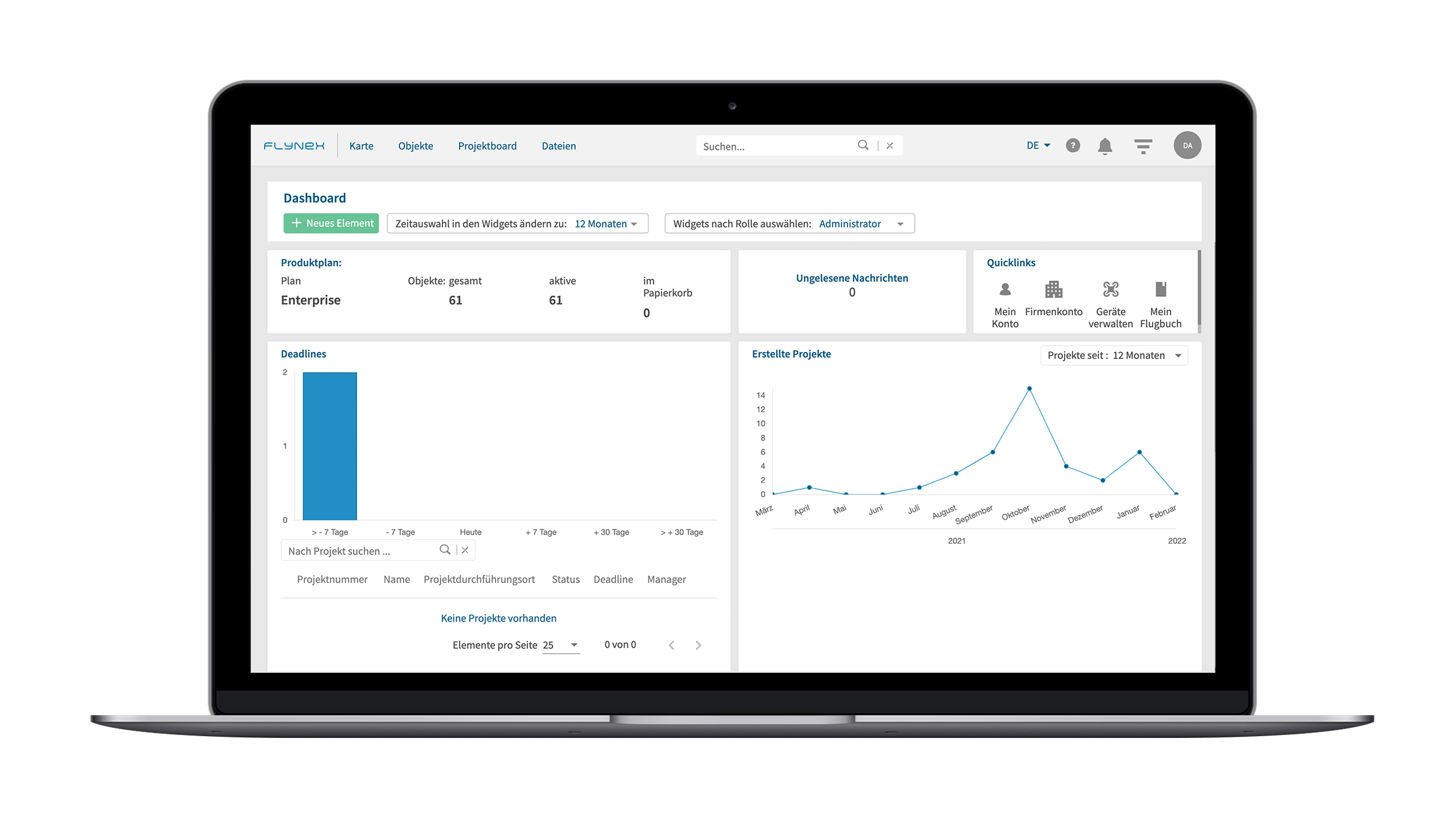 Object-Based Workflow
Create any number of objects such as power poles, construction sites, or areas during the complimentary 30-days test phase. Assign your aerial survey projects to the respective objects and easily document damage, construction progress, or changes in condition. Invite unlimited numbers of employees and manage their roles and rights individually to implement smooth workflows for drone projects in a team.
Do you have more than three objects on which you would like to carry out projects regularly? Find out in our pricing overview which plan best fits your needs.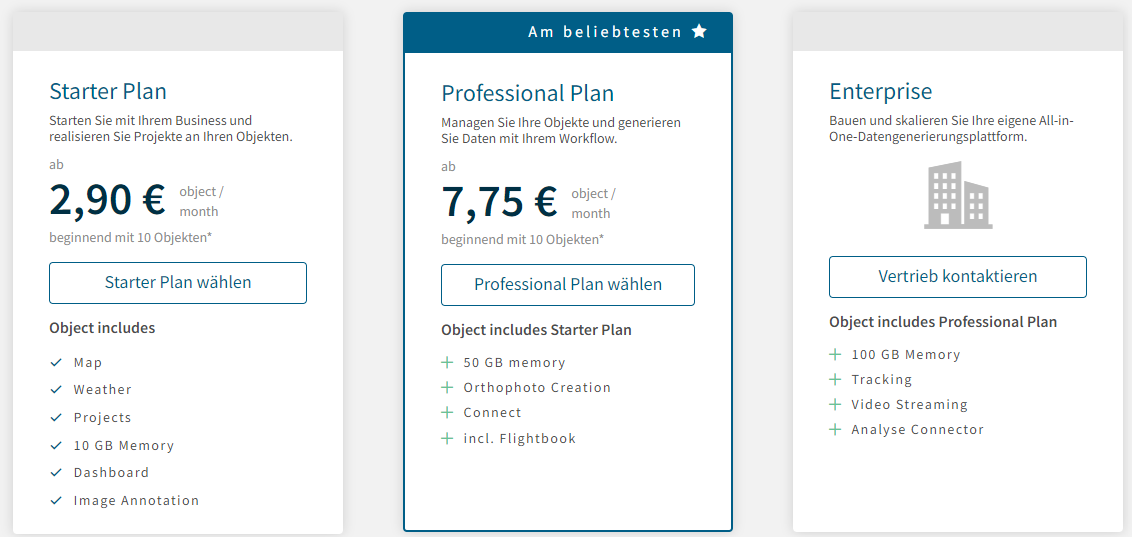 Connect App – Interface Between Platform and Drone
The Connect App, tailored for the FlyNex platform, is the interface between your FlyNex account and your drone. Using the Connect App, you can easily query project data on your drone controller and retrieve previously saved flight patterns. In addition, the Connect App enables live-streaming of your drone flight and the transmission of collected data to the platform, while your drone pilot is still in the field.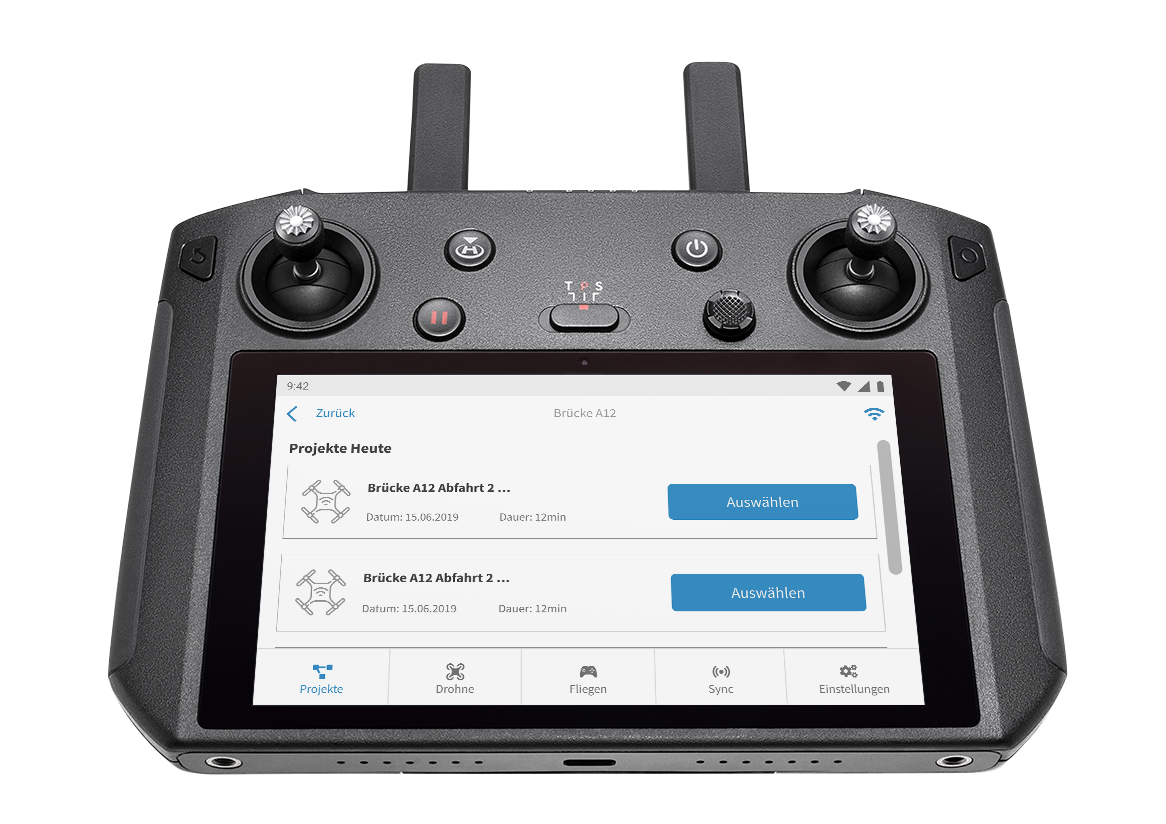 Data Analysis – Orthophotos, 3D Models, AI Evaluation
Would you like to use the data material generated by the drone to create orthophotos and 3D models? Or do you prefer to carry out an analysis using AI, like for example with our partner Denkweit? We integrate your desired analysis software into the FlyNex platform.
Check Legal Conformity
Regulations and laws for drone flight traffic are confusing and continuously changing. Keep track of all applicable rules and regulations of the EU Drone Regulation to get permission for your drone project. The FlyNex flight validation shows you flight zones in 3D and helps you obtain relevant permits and comply with legal requirements.
Do you have further questions about our product? We look forward to your message and wish you good flights.
Your FlyNex team