Last Sunday, the Innovation Advisory Board of Saxony held its meeting at SpinLab in Leipzig.
Besides the Prime Minister of Saxony, Michael Kretschmer, we were also pleased to welcome Prof. Dr. Johanna Wanka, Dr. Helmar Rendez, and Dr. Thomas de Maizière.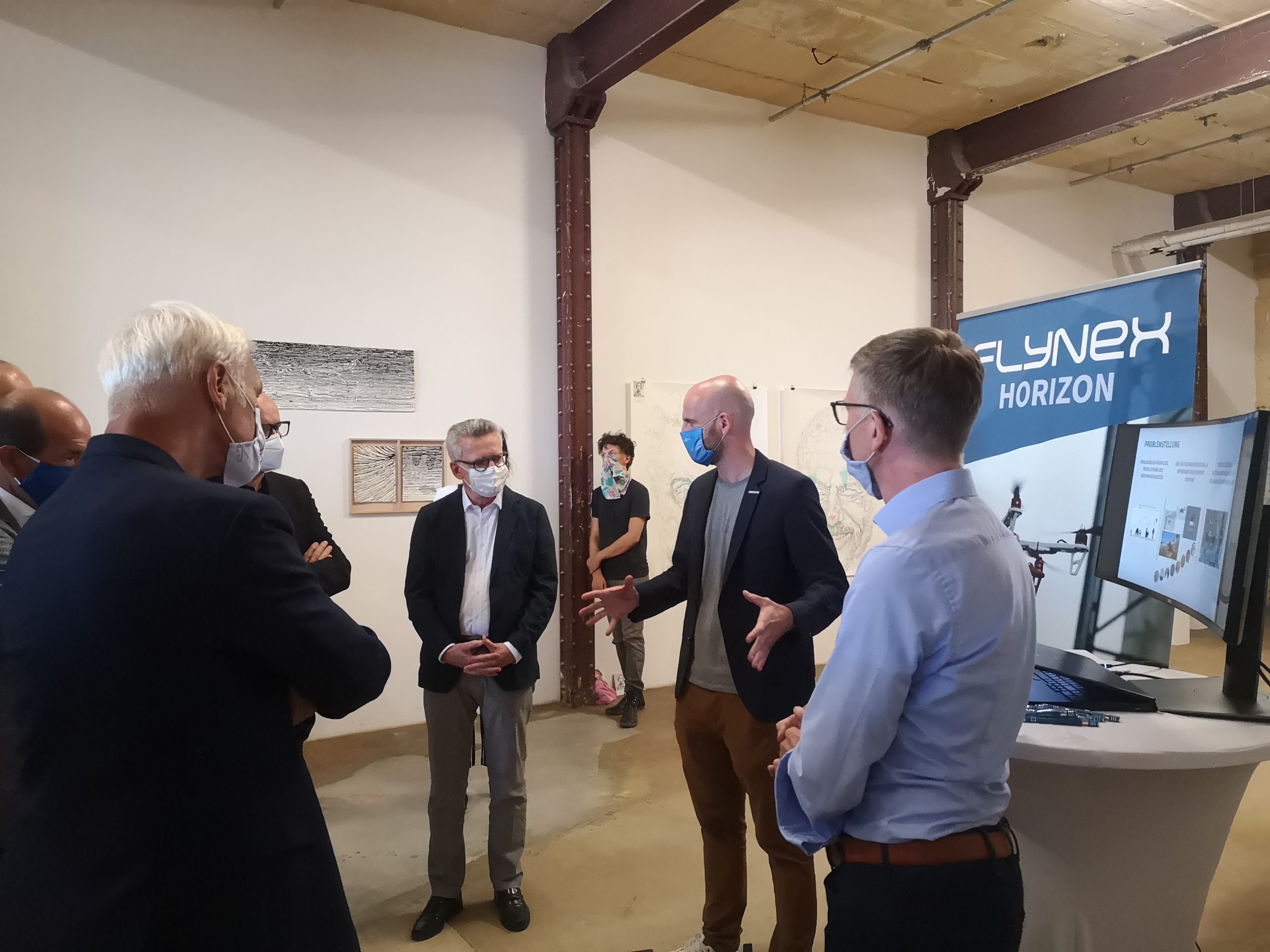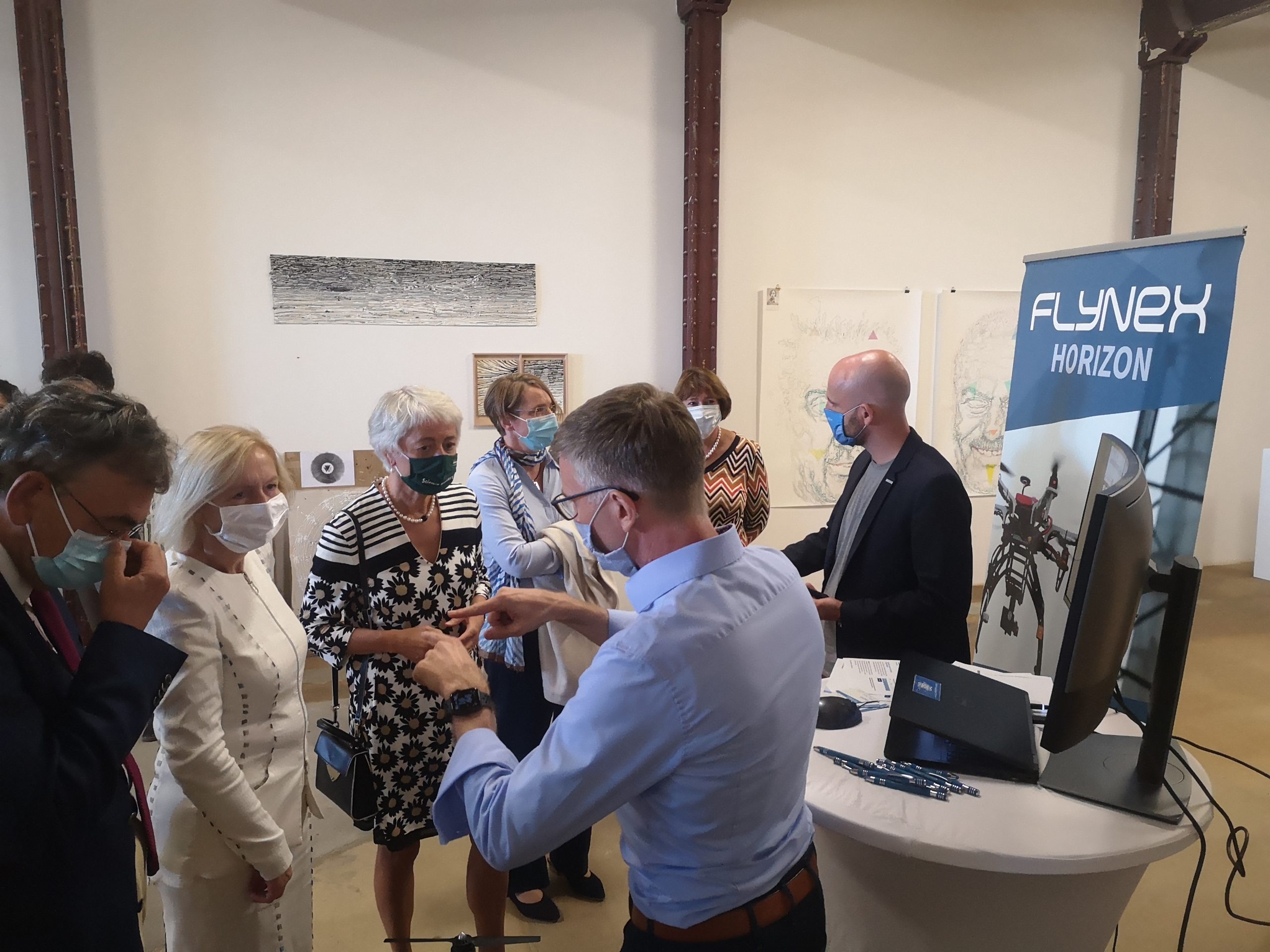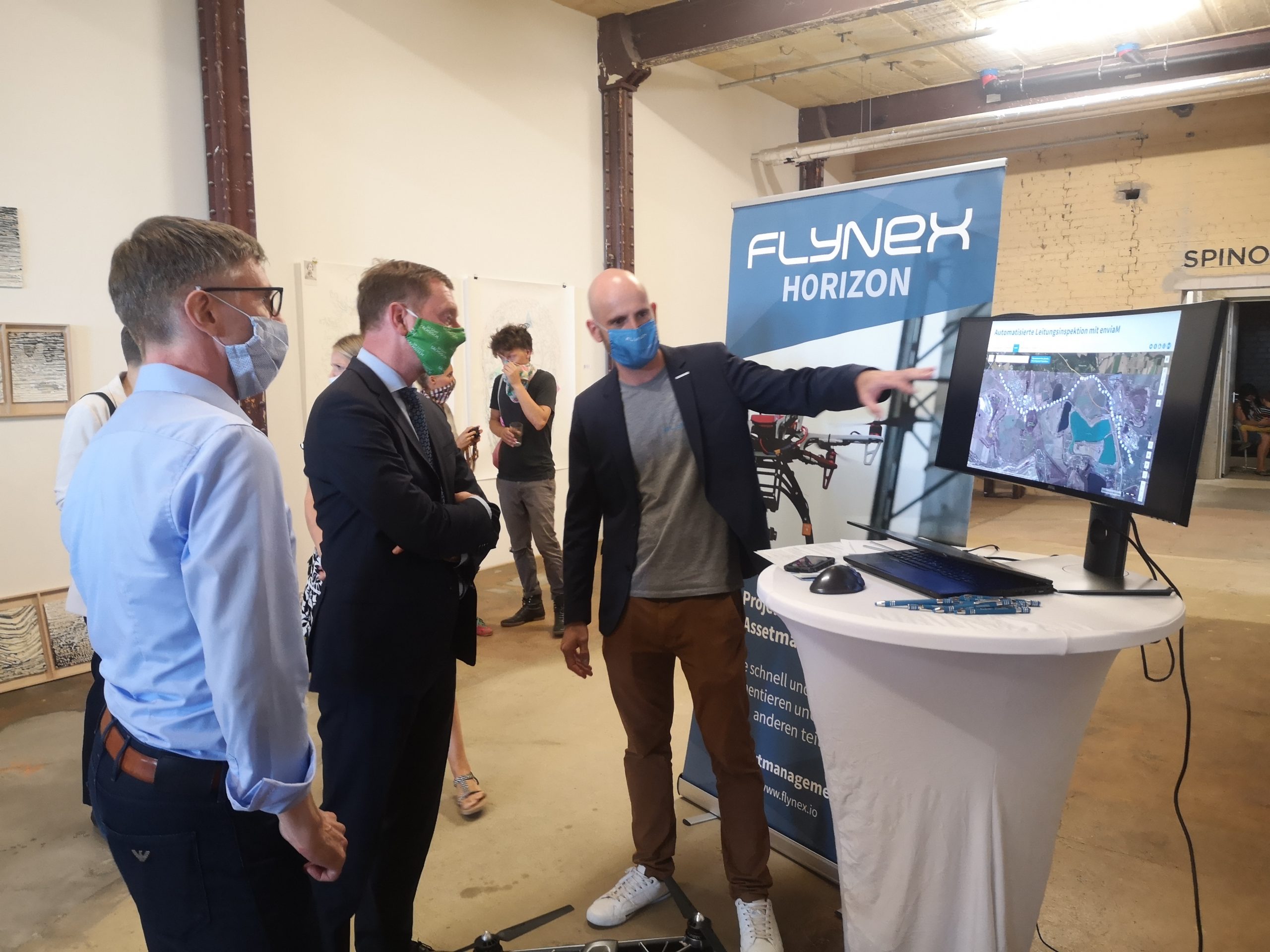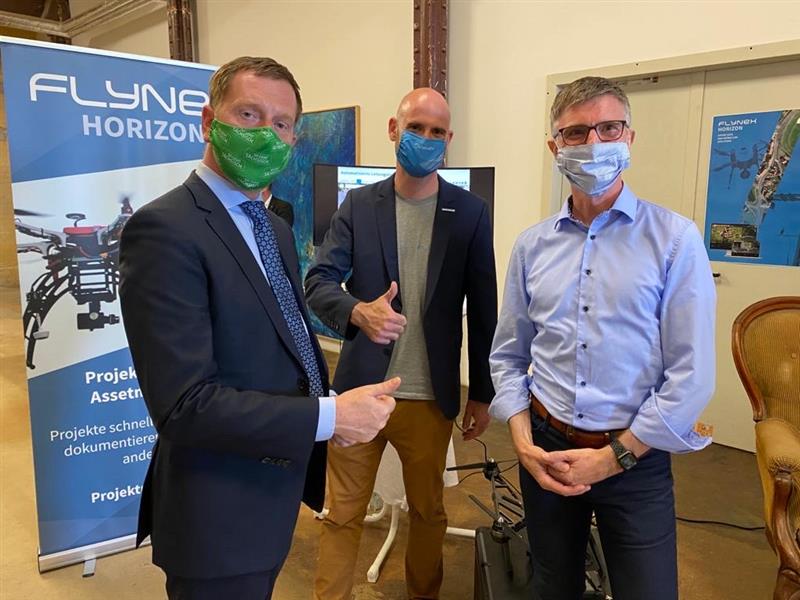 Michael Petrosjan, Co-Founder and CFO of FlyNex, together with Thilo Schröter, Head of Digitalization and Business Development at enviaM, showed how software-based inspections of power grids with drones could look like in the future.
The regulation of UAVs is to be kept simple in the future to make sure drones are as easy as possible for companies to implement.
FlyNex had already been in brief contact with Prime Minister Kretschmer in the context of simplifying and digitizing the approval process. Kretschmer was interested in the topic on Sunday and had Michael Petrosjan show him the new  DaViLuS map as well.
We thank SpinLab and the  Smart Infrastructure Hub Leipzig for this event.
It shows in a successful way why it is crucial to network start-ups with established and successful companies and to make politicians aware of the innovations of their state.
Many thanks, and see you next time.
Your FlyNex Team
Was really a pleasure getting to host Saxonian Minister President @MPKretschmer in the SpinLab yesterday! It's always great to see political leaders getting directly involved with what is happening with innovation in the region. We look forward to having you visit again! 😍 pic.twitter.com/HynT8PyYkM

— SpinLab - The HHL Accelerator (@SpinLabLeipzig) August 24, 2020