The drone experts KSI Data Sciences, headquartered in California, are the leader in providing live video and data streams, between drones and users. "MissionKeeper", the app created by KSI, can now be used in the FlyNex Enterprise Suite and allows uncomplicated real-time video and data feeds from the locally deployed drone.
HOW IT WORKS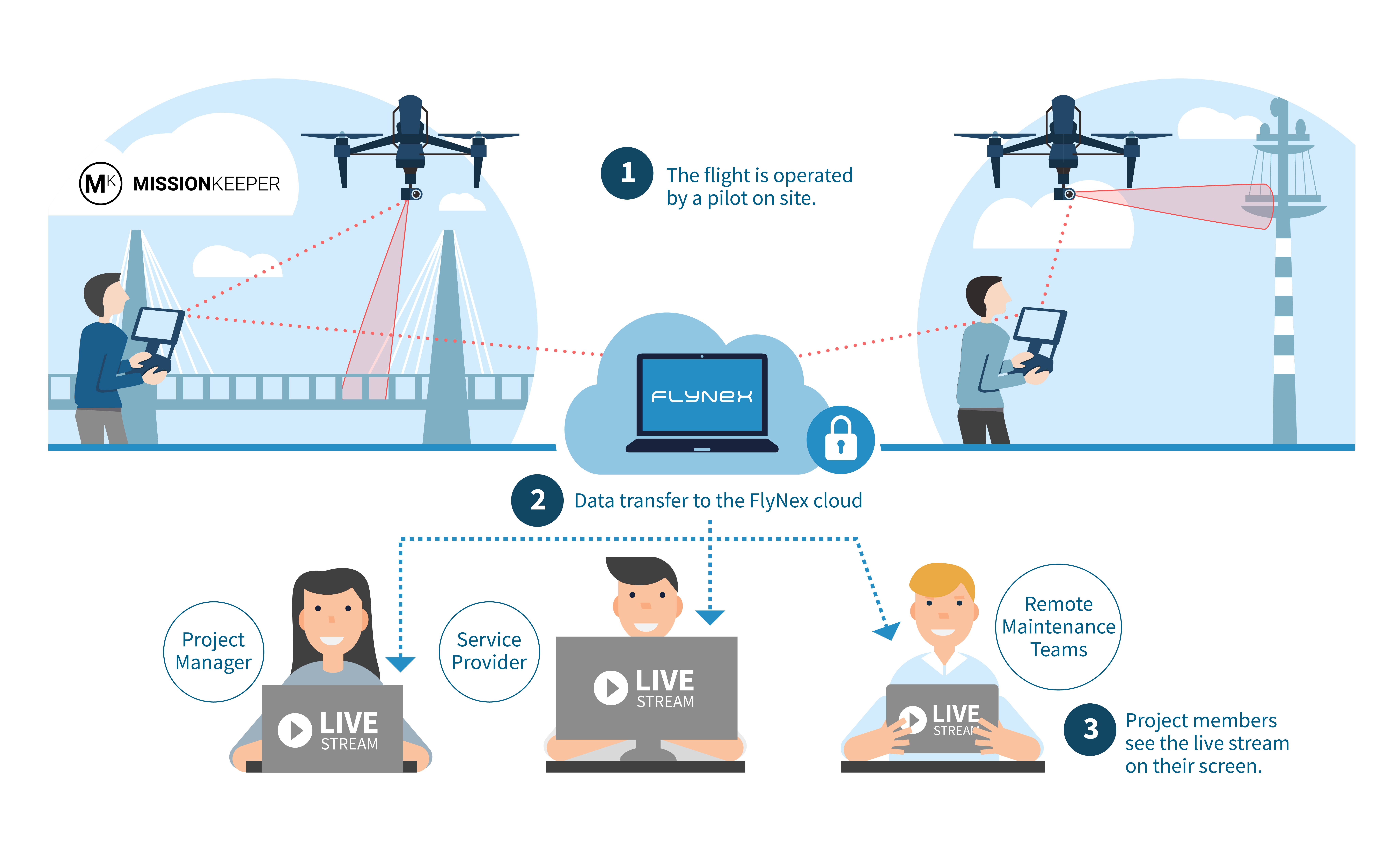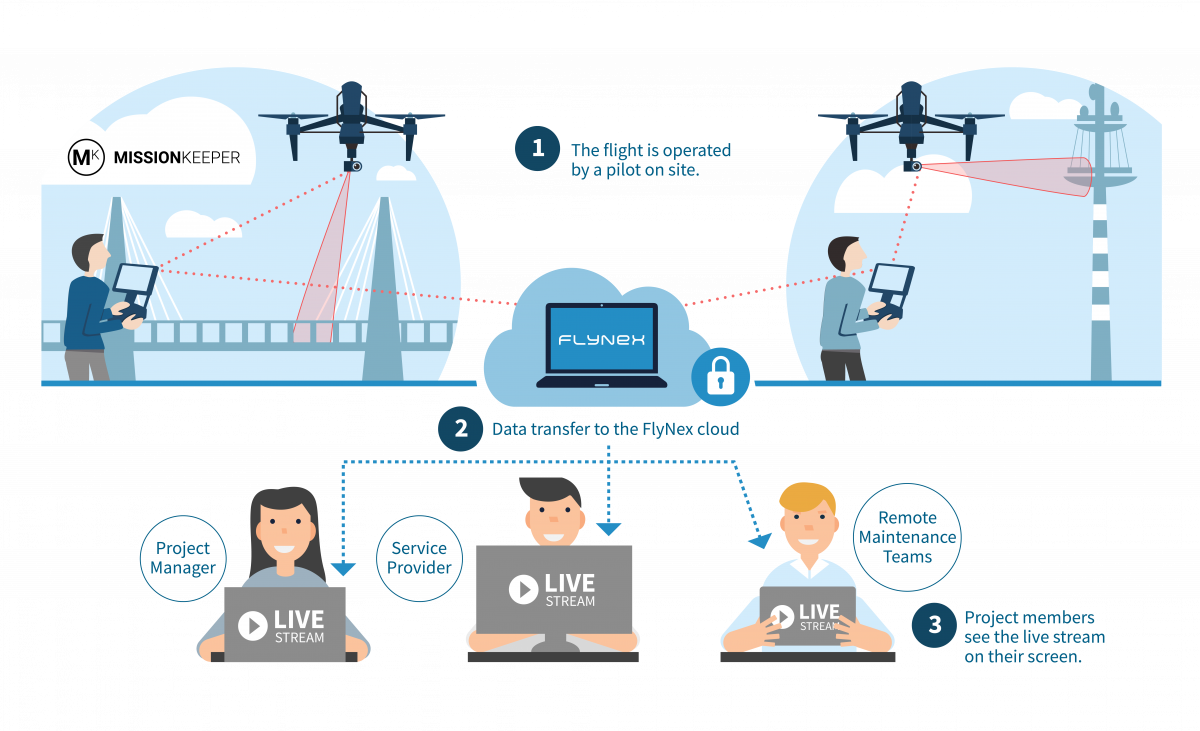 INDEPENDENT OF LOCATION AND DEVICE
The data stream works on any Internet-capable device (desktop, mobile, tablet), as the user can access it via a web interface in his browser. The content will be recorded as well and can be accessed at any time afterwards.
The KSI app is therefore useful for countless use cases: The live function is meanwhile often used for so-called remote inspections or remote maintenance tasks. A pilot on site operates the drone, while inspectors or construction managers get a picture from their own location.
But the solution is also used for official tasks in public safety. In serious and unclear situations, such as accidents or fires, the use of a drone with live broadcasts can help fire departments, ambulances or the police to assess dangerous situations in advance or to find injured persons more quickly. Highways, railroads or train stations can also be monitored more easily.
REMOTE MAINTENANCE MUCH EASIER
Remote inspection and maintenance save on-site manpower in particular. Live data feeds allow engineers to participate in projects in real-time, from anywhere in the world. Simultaneous evaluation can save valuable time. The pilot on site can react appropriately to immediate feedback and, for example, re-flight certain areas. If anomalies occur, prompt action can be taken.
NO CODE INTEGRATION
KSI runs on the FlyNex Enterprise Suite. Project and inspection managers can use the solution collaboratively and without further effort. Team members, project partners or clients can be given direct access or the recordings can be made available in the follow-up.
INTERESTED OR QUESTIONS?
Since March, "MissionKeeper" can now be deployed in Germany via the FlyNex Enterprise Suite. For companies and teams, FlyNex will provide KSI on FlyNex free of charge for 30 days to test the full solution if requested by March 31.
We look forward to hearing from you and wish you good flights,
Your FlyNex Team
TEST KSI ON FLYNEX NOW
Get More Information via Email
Error: Contact form not found.