Finally: The new version of Map2Fly at www.map2fly.de is online now. Besides a new design, Map2Fly now features several new functions, which we would like to introduce.
What's new?
The new Map2Fly continues many functions that were available in the old version but adds new functionalities to some areas. A slimmer and clearer design should guide you through our app much more intuitively, for example, through improved data management.
Handling will also be easier with completely new drawing tools.
The legal requirements are presented in an improved way and explained in more detail. Also, as a Pro user, you can look forward to a project board that is clear and concise.
The new weather function will also be helpful for flight planning.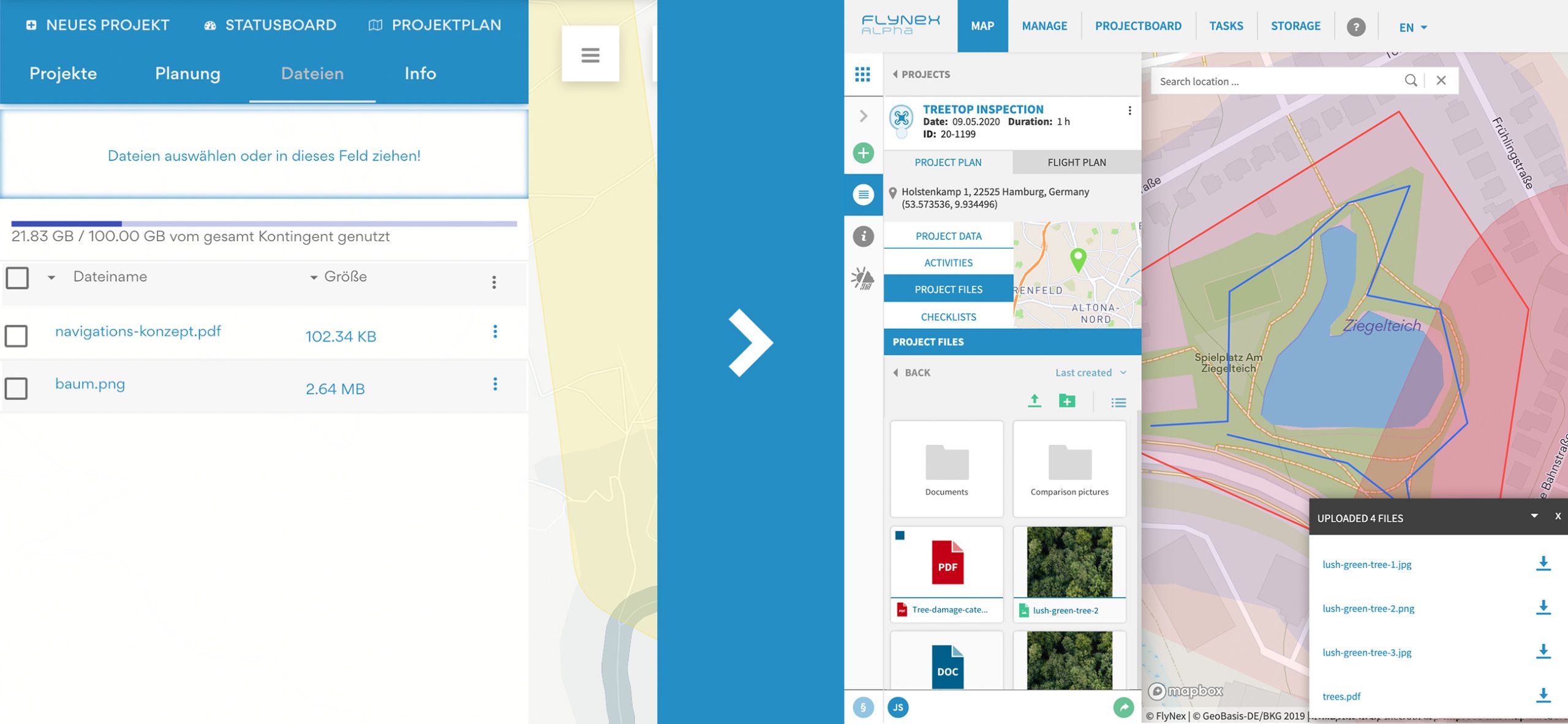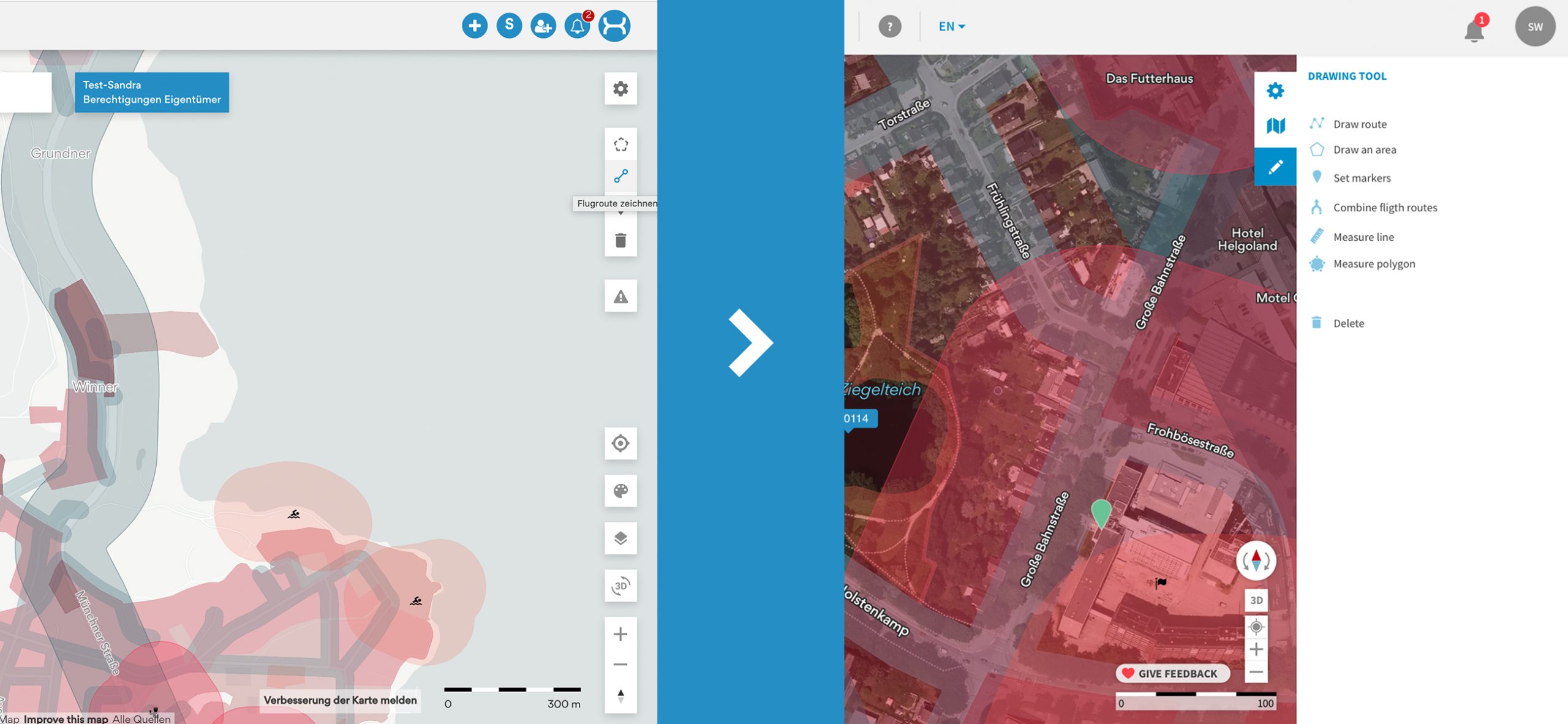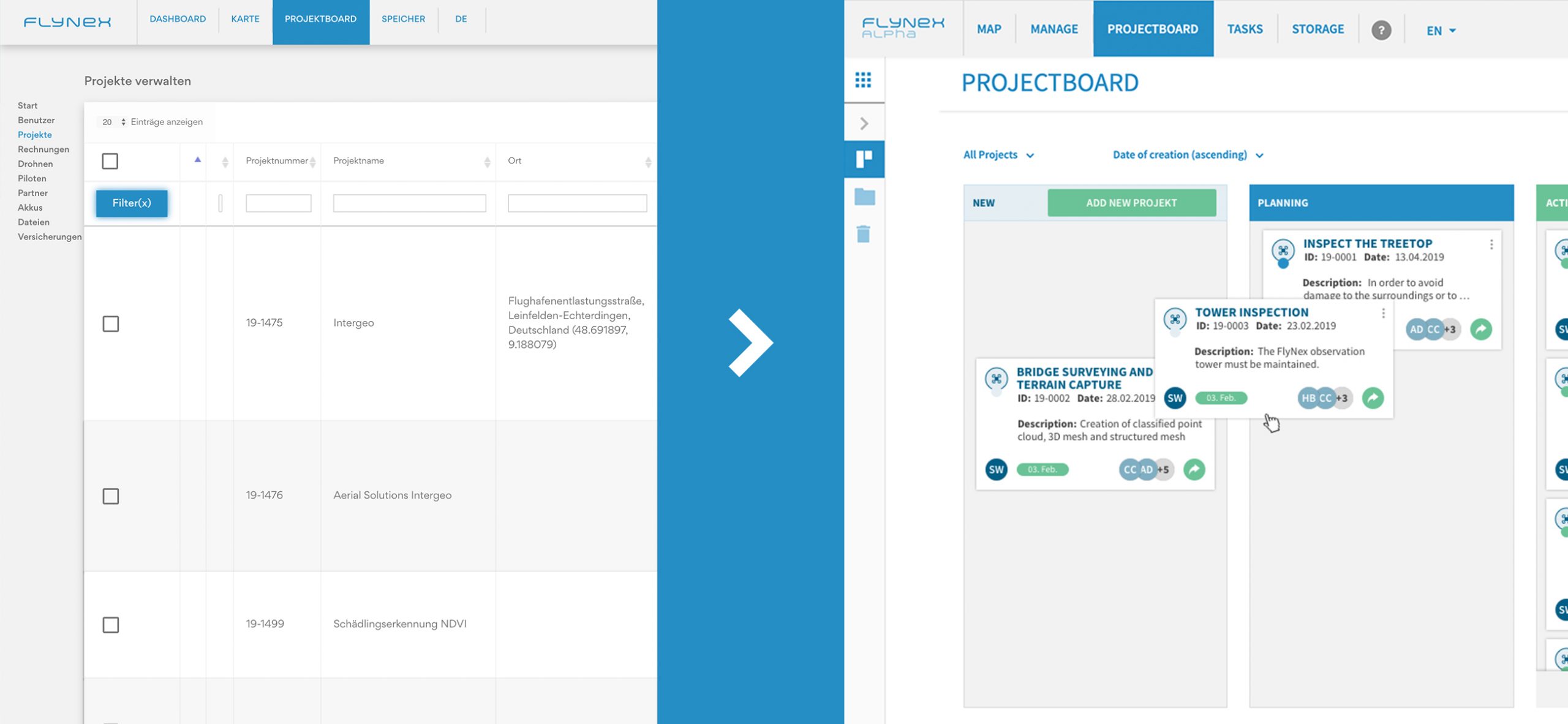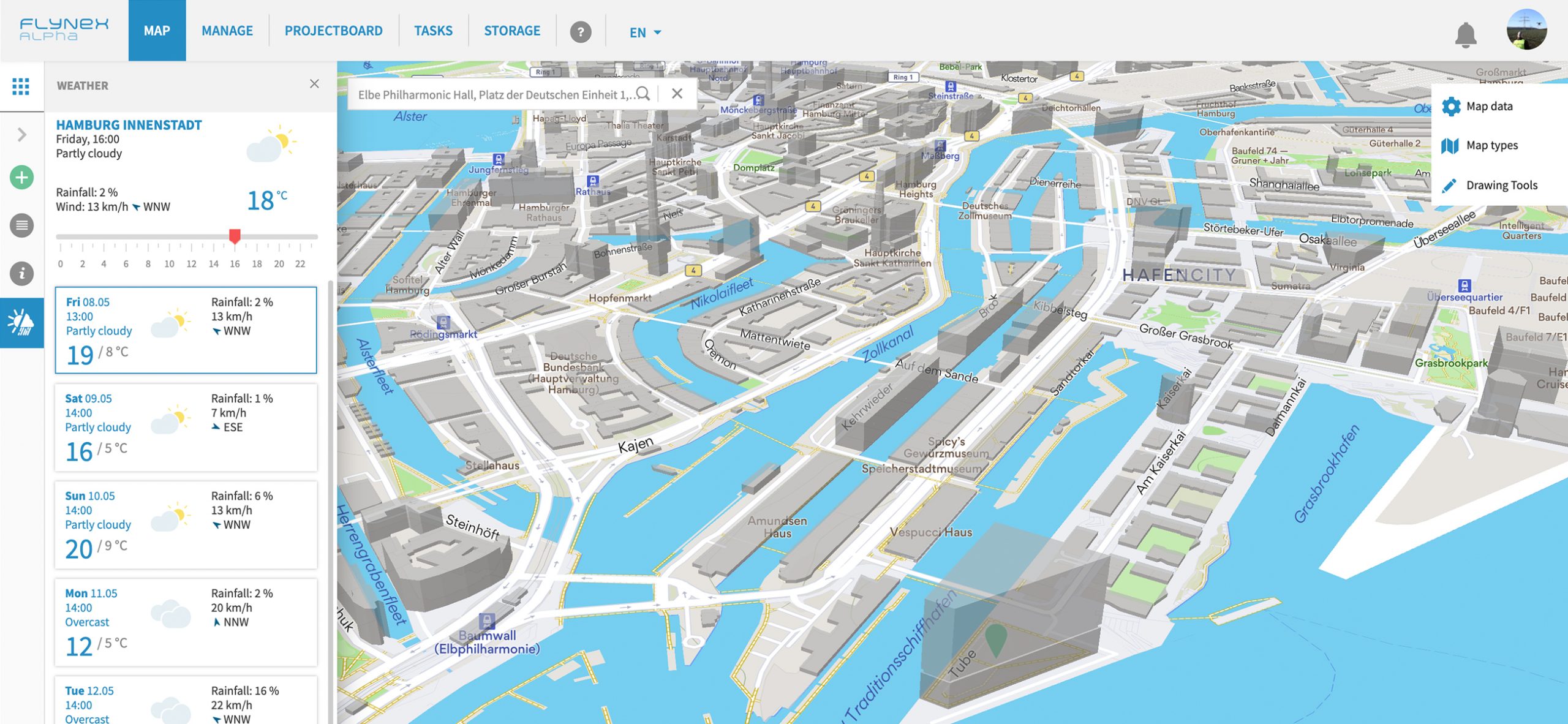 The Map2Fly remains free of charge. Some functions will only be unlocked by registration. More specialized, advanced features for professional users have been implemented in addition to the free Map2Fly. In Map2Fly Pro, the project board, project tasks, and data memory can be used to control drone projects such as building inspections. Click here for the product and feature overview.
If you have questions about the new Map2Fly, please have a look at our FAQ, which we have adapted for the new Map2Fly, to provide more information about the features.
A little review: The Map2Fly
We launched Map2Fly in 2017. At that time, FlyNex was not even two years old.
Today, Map2Fly is accessed by 40,000 app users every month, who, for example, use their mobile devices to find out about local flight rules. Over 100,000 users have already been able to use Map2Fly. Since the beginning, the software alone has performed 10,000,000 "What's here?" queries.
So a lot has happened since the app was launched. And not only on a legal level and in the drone market, but also our users have contributed to making the app more user-friendly and comprehensive through their constant feedback.
We are proud of this great community and the lively exchange with our Map2Fly users. Therefore we say: Thank you very much!
We hope you like the new Map2Fly. We are looking forward to furthering the development and wish you a safe and enjoyable flight,
Your FlyNex Team