As a young company in a fast-growing market and innovative technology, we are still at the beginning of our journey. Many exciting topics and tasks need to be mastered. We will be delighted if you like to take the chance to meet us and get to know more about FlyNex.
We are always looking for qualified and motivated new team members in our teams in and around Hamburg and Leipzig. For software development, sales, business development, or marketing, we always open up new positions. If you are interested in joining FlyNex in Hamburg, Leipzig, or another location, please send us your application.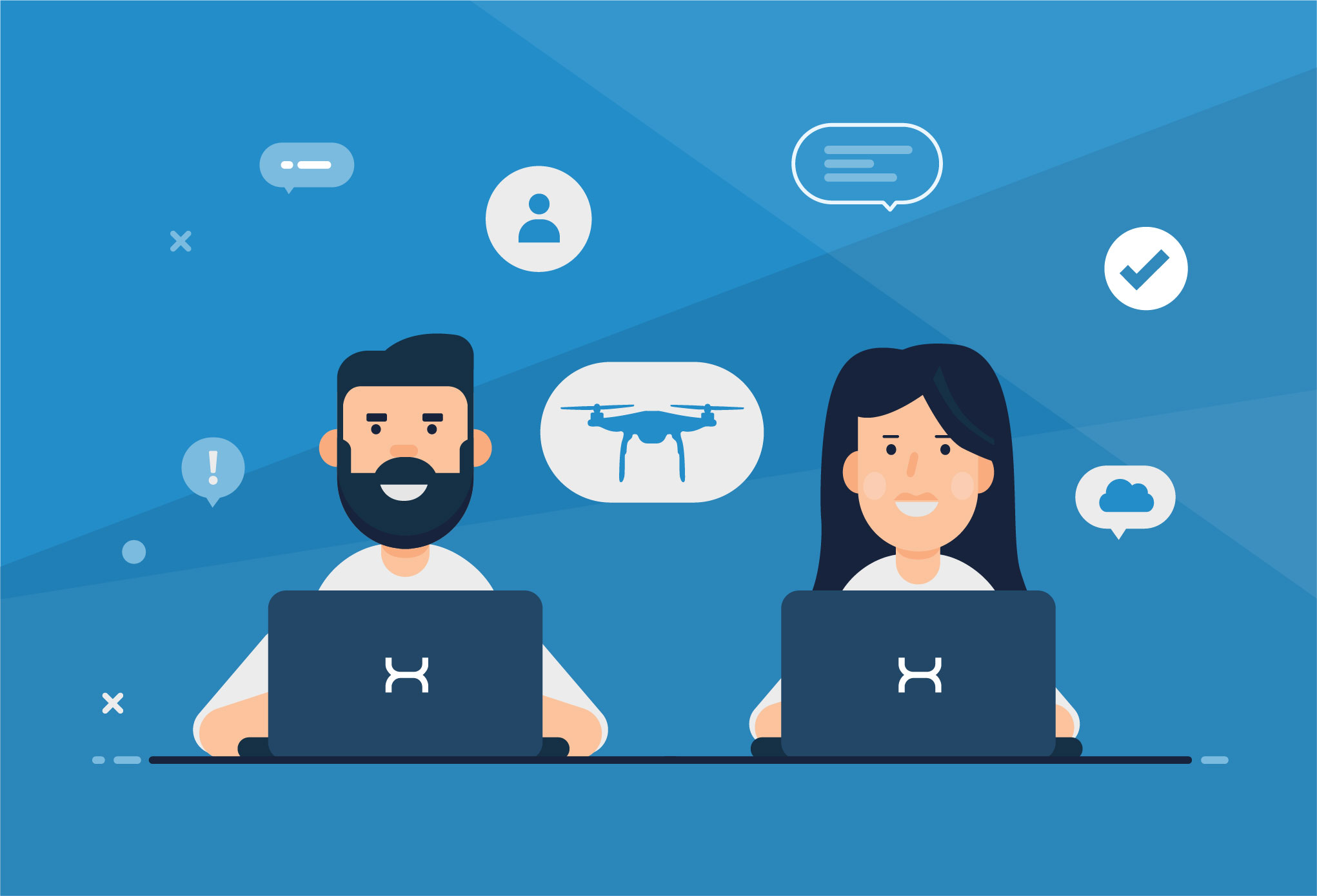 As a young software start-up with Leipzig, Hamburg, and San Francisco locations, we enable companies to effectively integrate drones into their own daily business and develop entirely new data solutions. There are countless applications with drones, and the variety of drone-based tasks is growing. Whether for surveying, documentation, or inspection of structures, bridges, and energy networks.
What to expect.
A permanent position after a short orientation period

Direct influence on the success of a fast-growing and future-oriented start-up company

Transparent structures, short decision-making processes, and plenty of room for personal initiative

Technical equipment according to the latest standards

An entry date possible at short notice

A digital workspace and the possibility of home office

Maximum flexibility in the organization of your work

Many opportunities for your personal and professional development

Free coffee and water in the office

Regular team events
We live an open culture and disregard conventions such as form of address or dress code. We welcome every applicant, regardless of gender, ethnic origin, religion, age, sexual identity, disability or other reasons for discrimination.