An object serves as a basic element of your projects and describes a location-bound, type-dependent unit. Each object has a defined location via the assignment of coordinates. The type describes the function of the object but is initially limited to standard. Multiple projects can be created and executed in objects.

Where can I find my objects?
You can find all active objects in the main menu at Objects.

Note: You can restore already deleted objects in your company account.
To create a new object, see here for more information.
Where can I manage my objects?
Open an object and you have the possibility to manage projects, resources and files for the respective object.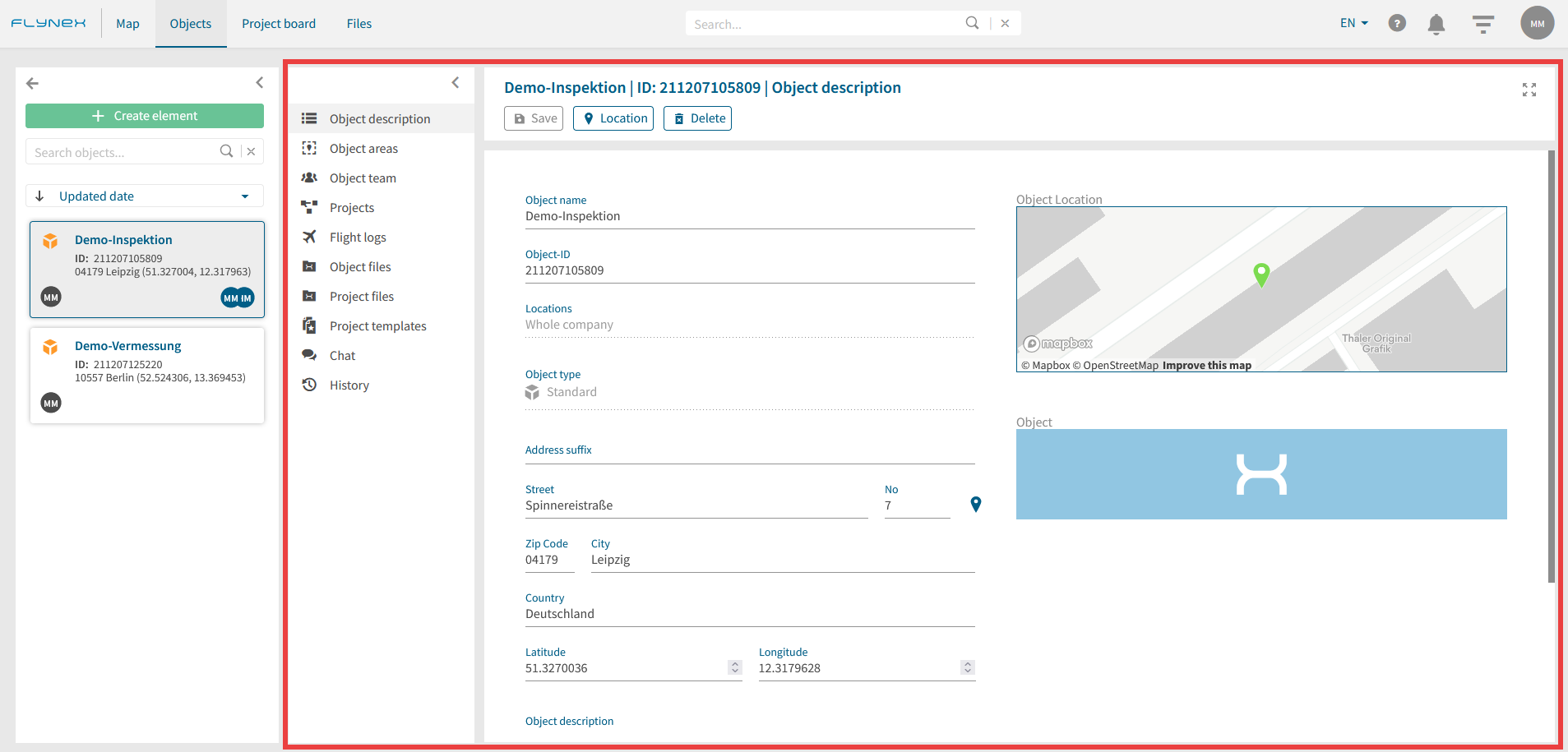 In an object you are able to create different projects. To do this, open the Projects function in an object and click the New element button.
What is an object area?
With the help of an object area you are able to mark an object precisely on the map. A stored object area can facilitate the further planning of projects at the object.