On the map you have the possibility to include different map data as map layers. Each map layer has a certain color and shows you what property a certain location has for drone flights. Based on the constraints that are present in your area, applicable laws and regulations must be followed.
To enable/disable a map layer, use the Map data tool on your map.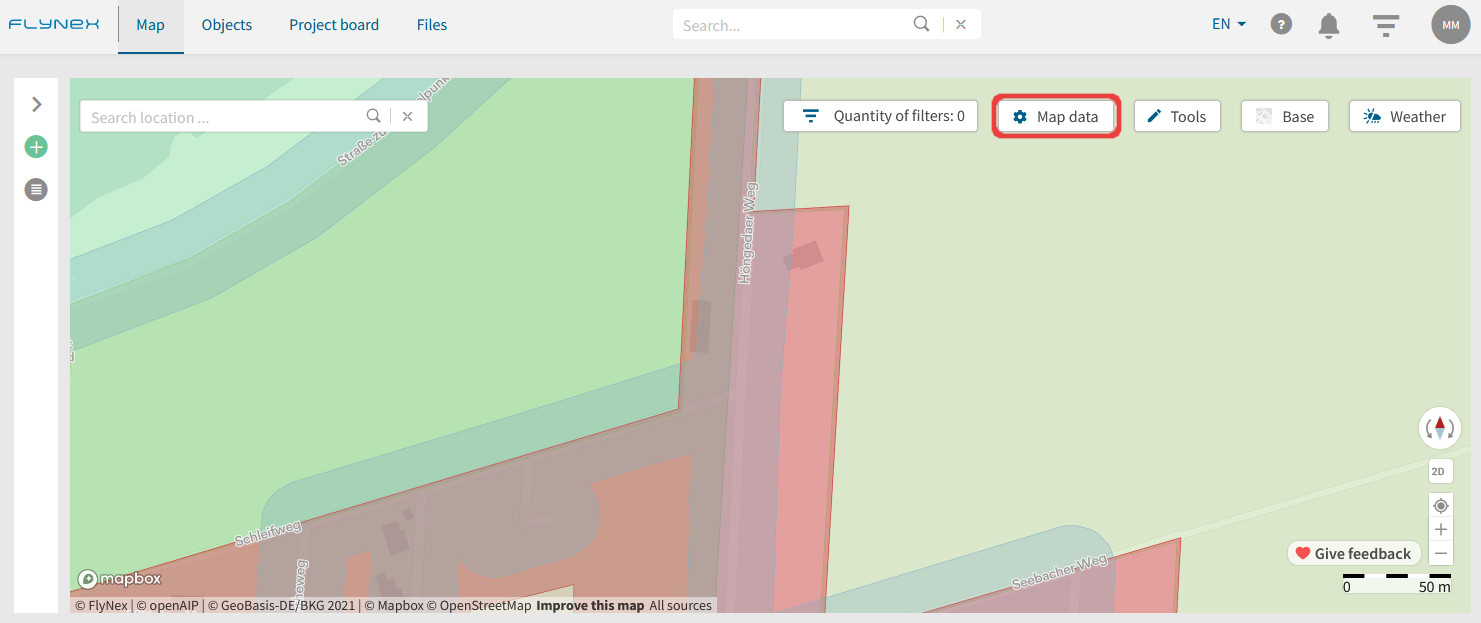 You have the choice between an Object based or a Regulation based map. Here in the article, the colors are shown according to the Object based map. Furthermore, the legend consists of five top categories:
1. Airspaces
2. Traffic
3. Settlement and Security
4. Energy
5. Environment
Note: Even if the map layers are deactivated, the information is still stored in the background. This means that if you right-click in the map or perform a route check later, all map layers will be taken into account (even from disabled map layers).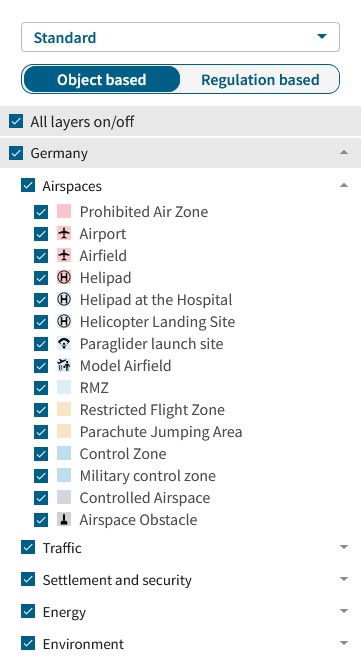 Set a checkmark to disable/enable a map layer.
By right-clicking on the map at the desired location, you will see the rules, regulations and authorities on the right side of the map. If you hover the mouse over the regulations, then you will be shown which area in the map the regulation exactly applies to by highlighting it in color.