In the object based map, different colors are shown for the corresponding classes (e.g. schools, federal roads, agricultural area). Use this view if you want to know which conditions belong to which class.

In the regulation based map, a traffic light system shows you the difficulty resulting from the regulatory constraints for your drone flight. Yellow areas have less complex requirements than orange or red areas. This map therefore gives you a faster overview and shows you potential for route optimization.
Map legend and data
The information displayed in the map (map layers) is divided into object classes (e.g. airspaces, energy). In the map data options, you can set whether and which object classes are displayed on the map. Each object class has its own color.
Note: Even if the map layers are deactivated, the information concerning your flight planning will be displayed unchanged. This means with right-click in the map or later route validation all conditions are displayed.
Store profiles for map layers
Save profiles for individual compositions of map layers.
1) Switch to the Map.
2) Open the Map data function.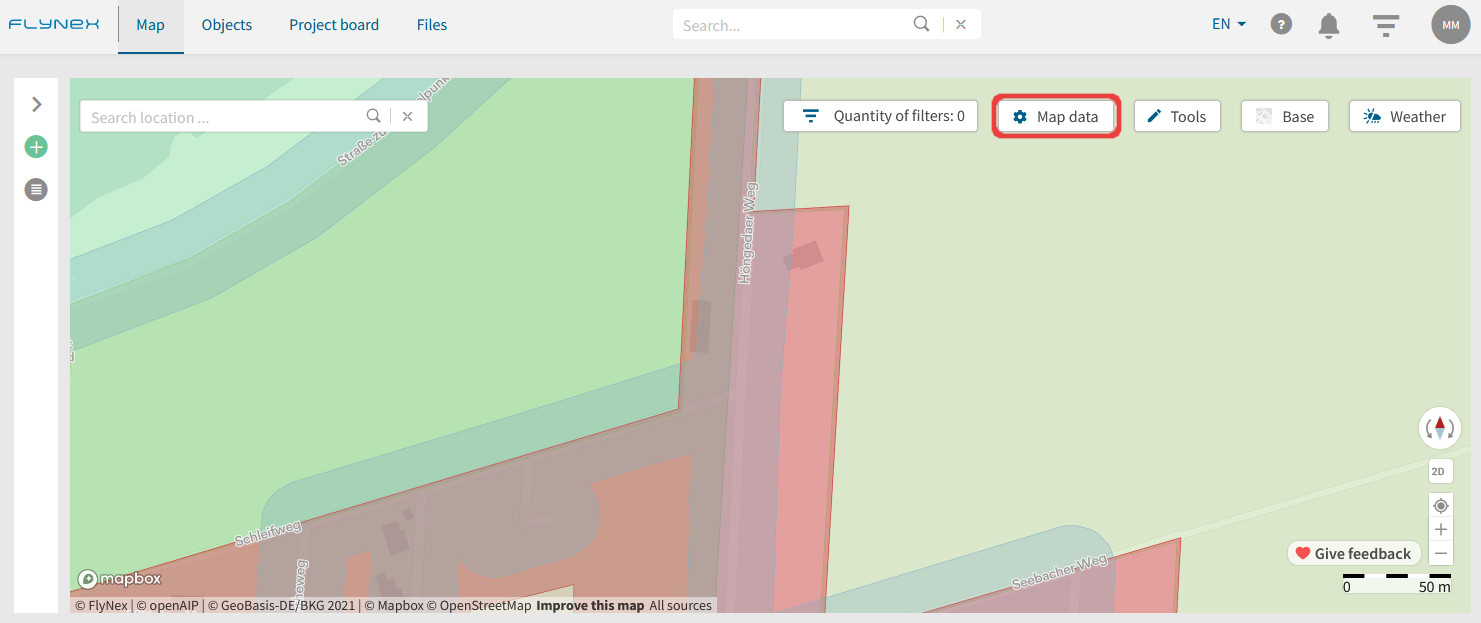 3) Choose your personal set of map layers.
4) Click Save and assign a name for the profile.