Use the possibility to share projects with team members or external users.
Follow these steps:
1) Open the project.
2) open project description function.
3) Click on Share.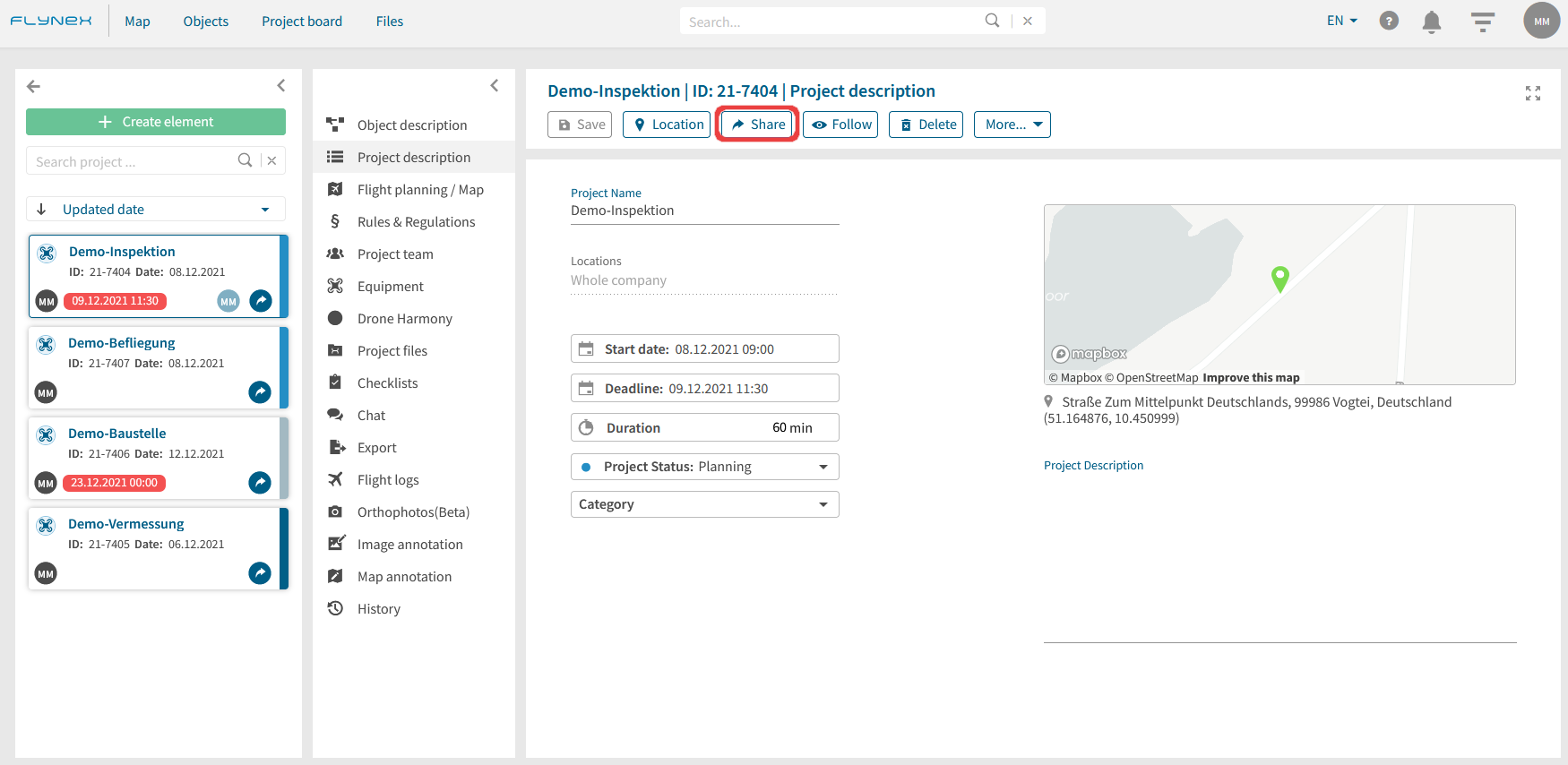 Note: Shared projects are available at the Project board about the drop-down menu at
shared projects.
FlyNex News
Don't miss out on any updates. Sign up for the FlyNex news.