If you have accidentally deleted one or more files, you can go the recycle bin and recover them. You will find it under the main menu point "Storage". Here, all deleted files are kept for you until they are manually removed permanently.
You can download your deleted files to save them, remove them permanently or restore them.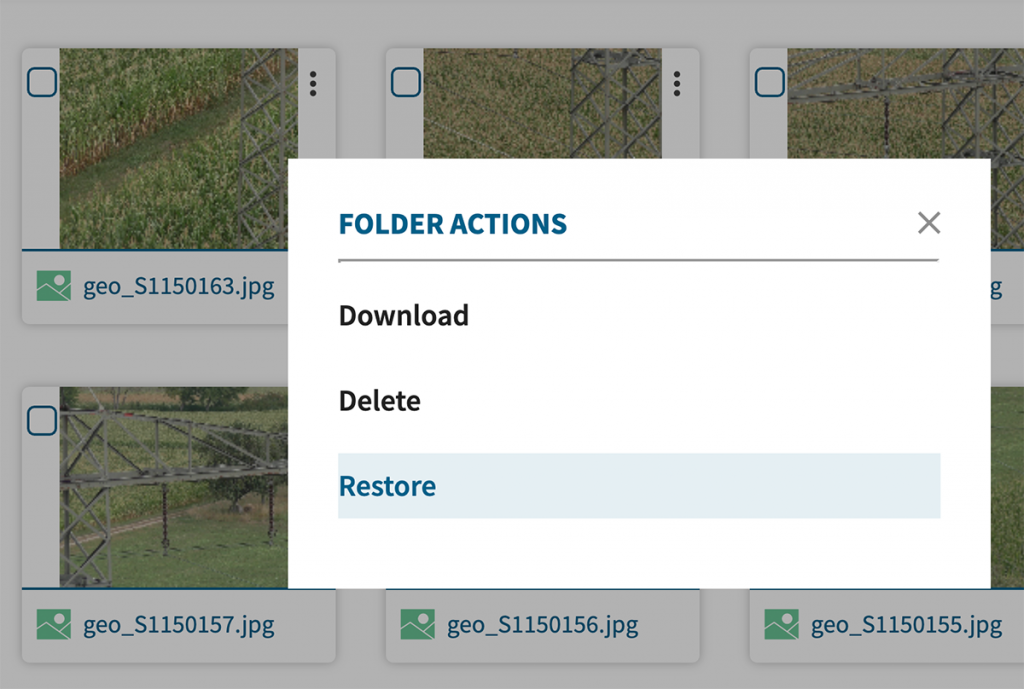 FlyNex News
Don't miss out on any updates. Sign up for the FlyNex news.