Plan your flight areas and routes on the map before the drone flight. Use the option to validate your flight and check compliance with all regulatory requirements. Created flight plans are also available on the FlyNex Connect App.
Where can I plan a drone flight?
1) Open a project.
2) Select the Flight planning / Map function.
3) Select the desired location on the map for your planning. Use a location input or navigate via panning (click and drag) on the map.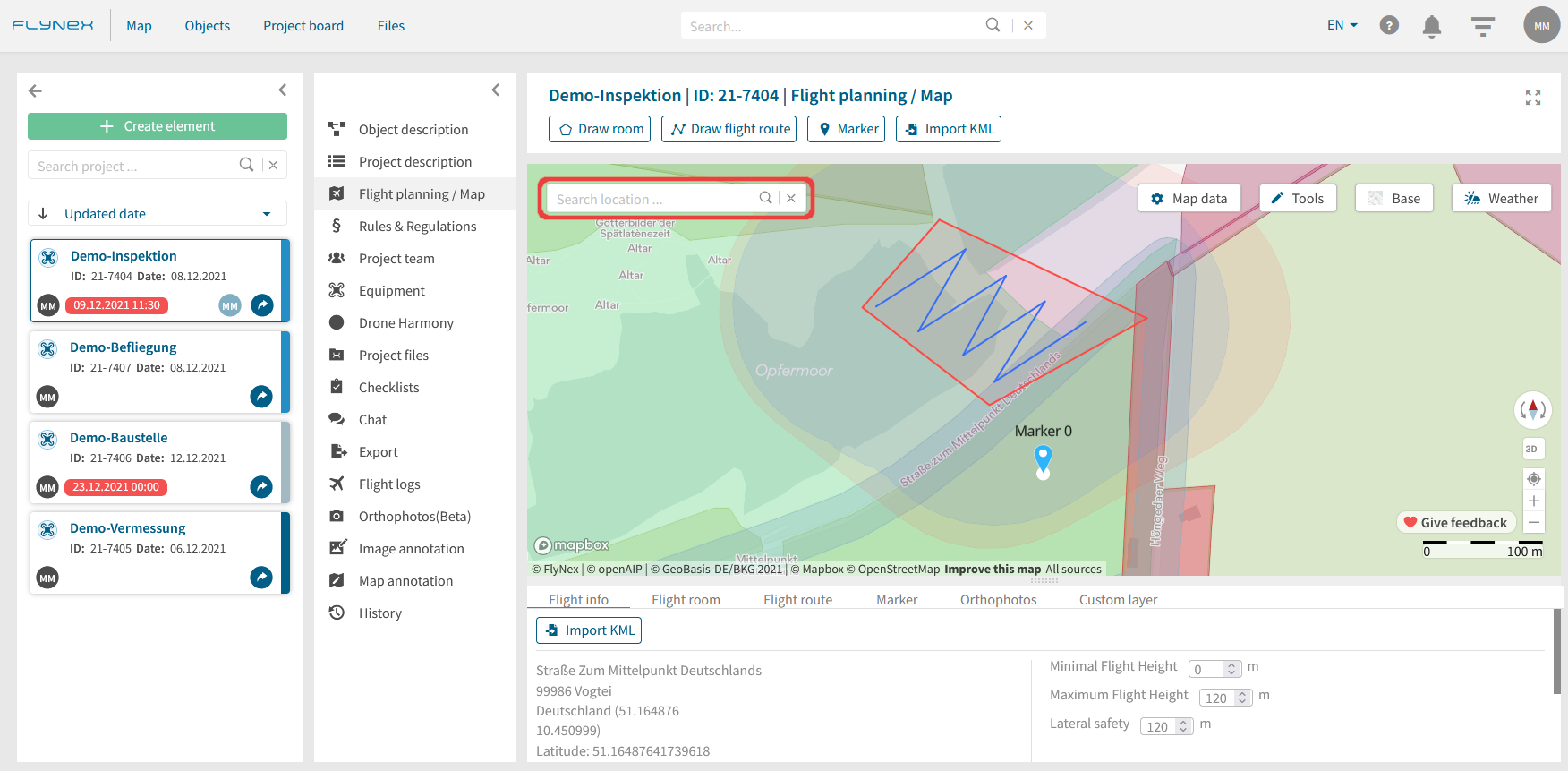 4) Use various tools for your flight planning.
Overview and other map data

Use the tabs below the map for individual editing of flight areas, flight routes, markers or to de-/activate integrated data.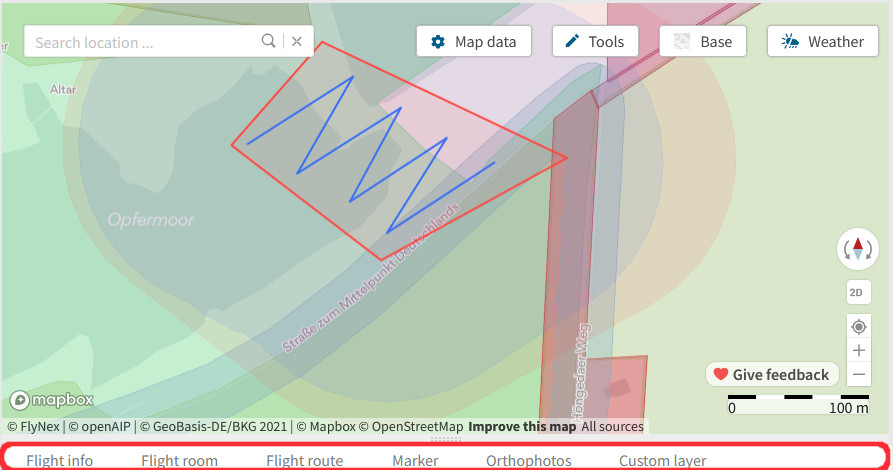 Flight info: Contains location information of the project as well as general project limitations for the max./min. flight height and of the lateral safety.
Flight room: Overview of all flight rooms of the project with individual flight height settings.
Flight route: Overview of all flight routes of the project with respective coordinates.
Marker: Overview of all drawn markers with designations of the project.
Orthophoto: List of all orthophotos of the project for detailed planning on the map.
Custom layer: Overview of all notes, symbols, and measurements from map annotation.