2) Click User Feedback in the pop-up window and create a new ticket.
3) Rate the platform with the number of drones and feel free to leave us a short description.
4) Click Send feedback.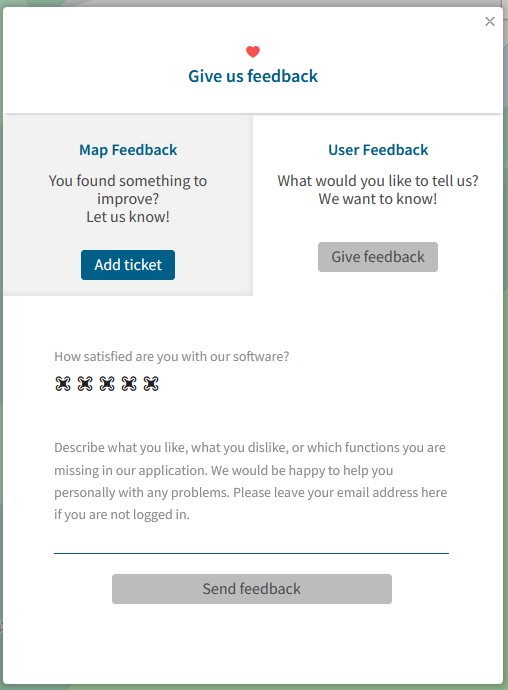 Thank for your Help
The feedback goes directly to our product development. We are always happy to receive your honest and open feedback on our software. Only this way we can improve our products and support you in realizing your projects even more efficiently and securely.