In the left side of the map view, click on the green plus sign   

   to start a new project.
A small frame opens in the middle of the map. This frame represents your project area. Enter an address or simply move on the map to where you want to set up your drone project and press "Start".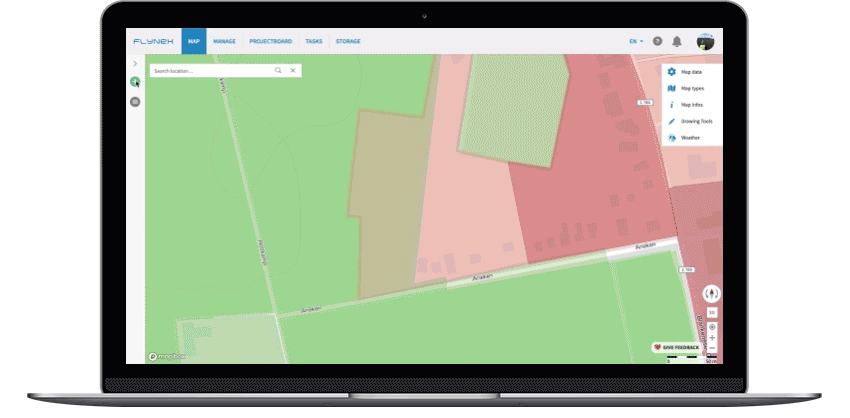 With each new project, a new project tile will be created for you. The project tile contains all the important information you need for a successful flight.
You can find your project tiles in the project board or in the menu on the left of the map view, behind this symbol   

Each newly created project is initially assigned the status "New". You can change this status in the project plan (See: How Can I Edit My Project?)
To change your status, you can also simply drag and drop the project tile on the project board. (See: What is the Project Board?)
Use the three dots in the upper right corner of the project tile to access the project options. There you can follow the project so you can be notified of any changes and stay informed about all developments. You can also duplicate or delete the project.
FlyNex News
Don't miss out on any updates. Sign up for the FlyNex news.