Creating projects on your platform is possible at various points.
Use the New element button. This button can be found on the Dashboard, at Object or Project board.
It is also possible to first locate the desired project location on the Map and then create a project. Use the green button with the plus symbol. The entered location is taken over directly.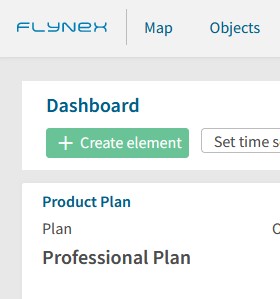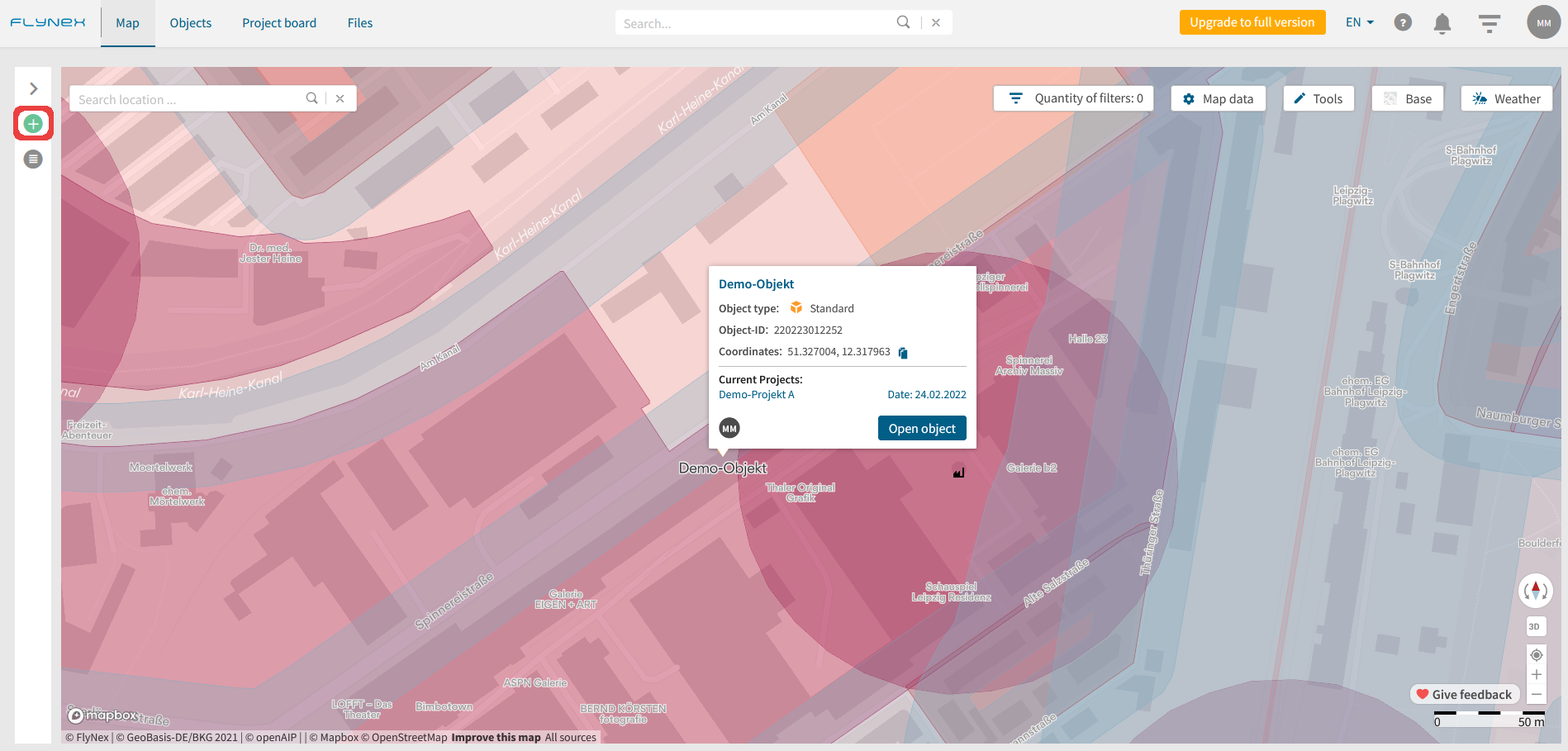 Follow the instructions in the following window. After successfully creating a project, you can use a variety of tools to plan your project.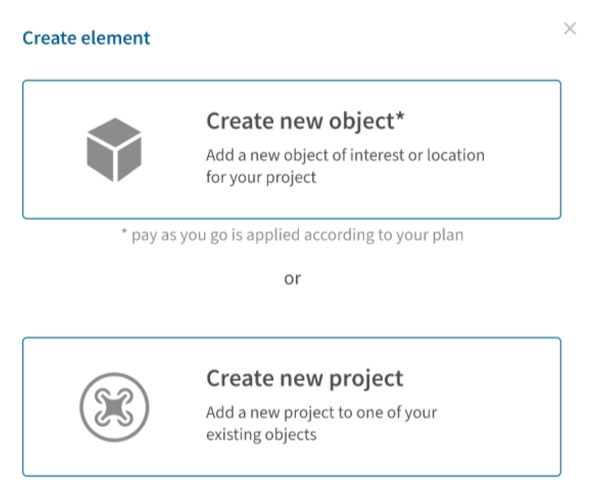 Important note: For creating a project, a link to an object is necessary. This link is used to determine the exact location of your project. If you have not previously created an object, you will first be prompted to create one in the setup process. After creating an object, you will be able to create a project. An object can contain a number of different projects.