Case Study MITNETZ STROM
Successful Inspection of Power Lines With Drones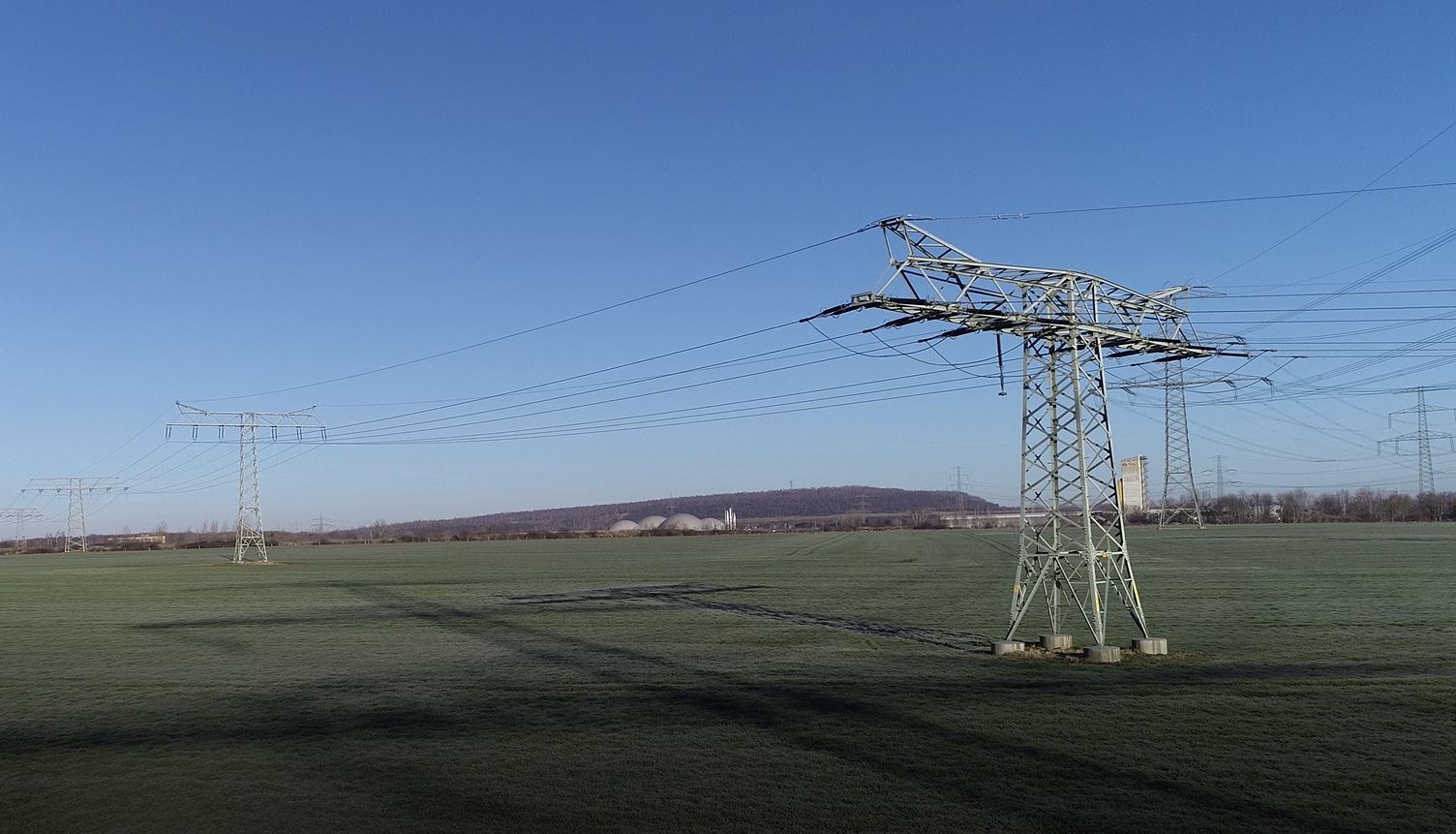 Executive Summary
Inspecting Power Grids with Drones
At the beginning of 2020, MITNETZ STROM, as an energy network operator south of Leipzig, flew over power lines over a distance of 40 kilometers with a drone for the first time. As the first flight of this kind, the drone flew beyond visual line of sight (BVLOS) without human intervention. The aircraft checked a total of 70 power poles with a camera to record cable damage, bird's nests, and system numbers of the power poles. An artificial intelligence system was used for this purpose, which independently evaluated the images. What was previously considered technically impossible was demonstrably implemented south of Leipzig within a very short time.
More than 20 experts have worked together on the project. Among others, geoscientists, pilots, and drone specialists from FlyNex designed the first flight within three months from scratch on to the implementation together with MITNETZ STROM. The vision behind it: To be able to carry out automated inspection flights of drones throughout Germany in the future. For this purpose, the Enterprise Suite from FlyNex was used for planning and operating the drone.
During the 45-minute mission, MITNETZ STROM was able to follow the flight via live stream. In addition to the project teams of MITNETZ STROM and FlyNex, media and local residents were also on-site to observe the operation.
The flight was flown with a special octocopter, an 8-rotor drone, which produced over 60 images per minute during the flight. An artificial intelligence then directly evaluated the images. Different types of masts and different conditions on the ground, such as forest, residential and industrial areas, made this project very challenging and exciting in its form.
FACTS & FIGURES
Used equipment: Octocopter, 8-rotor drone
Average Speed: approx. 15 km/h
Flying height between 25 and 60 m, depending on the height of the mast
Captured 60 images per minute
Inspection of 70 power poles between Zwenkau and Eula
A total of about 40 kilometers of pipeline were flown
Goal: Recordings of ropes, masts, trusses and system number for AI-supported image analysis
PHA+PGlmcmFtZSBzdHlsZT0id2lkdGg6IDEwMCU7IG1pbi1oZWlnaHQ6IDMxNXB4OyIgc3JjPSJodHRwczovL3d3dy55b3V0dWJlLW5vY29va2llLmNvbS9lbWJlZC91RGZubXhzbUFoMD9jb250cm9scz0wIiBmcmFtZWJvcmRlcj0iMCIgYWxsb3dmdWxsc2NyZWVuPSJhbGxvd2Z1bGxzY3JlZW4iPjwvaWZyYW1lPjwvcD4=