In the last days we have updated our Map2Fly and our software again. The focus of the updates is the optimization of the map.
Our software team has implemented the following major innovations and changes:
1. Improved Map View and Usability
The map now shows all objects and projects by pins at any time. Projects are marked by blue pins, objects by orange pins.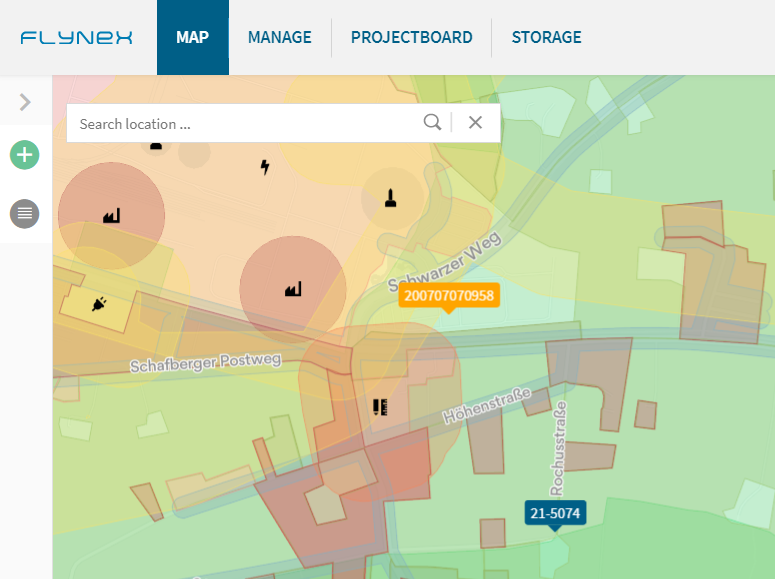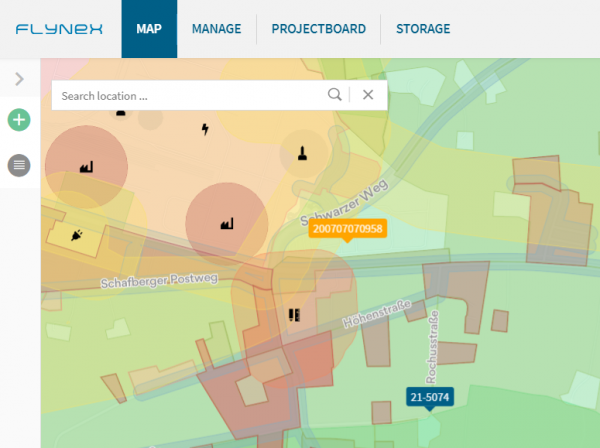 When the project list is opened, the list is kept in sync with the elements visible on the map.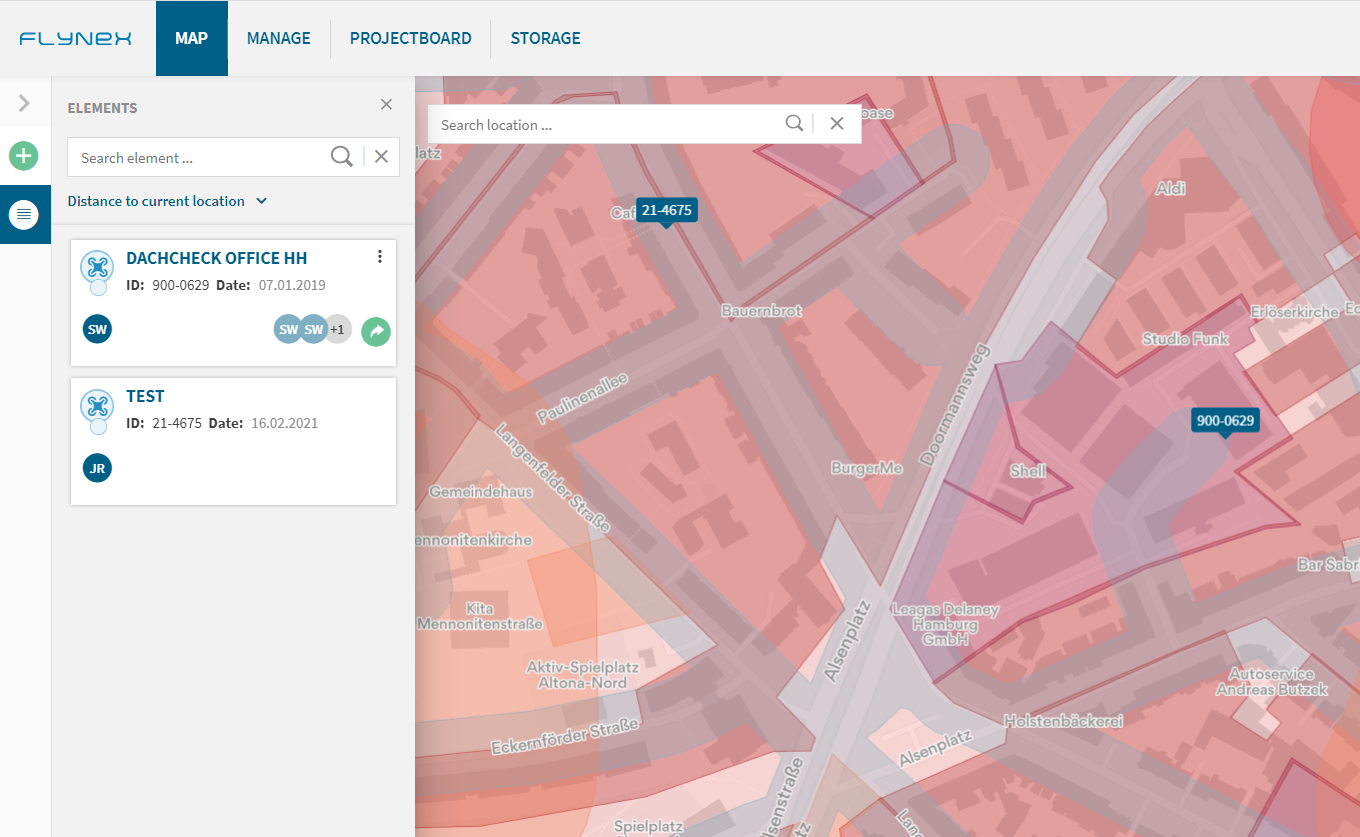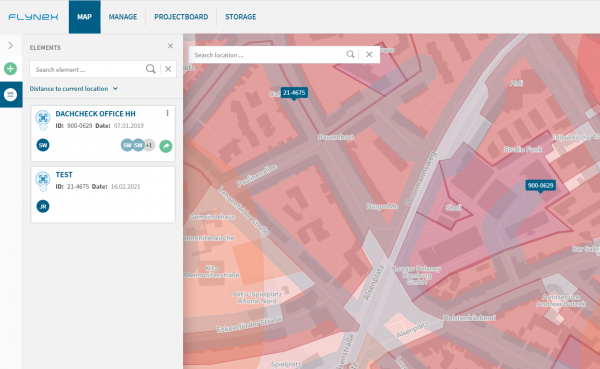 The user can display additional information about the pins on the map by moving the mouse pointer over an element in the project list. Conversely, this also works in the map, so that the respective element is then highlighted in the list.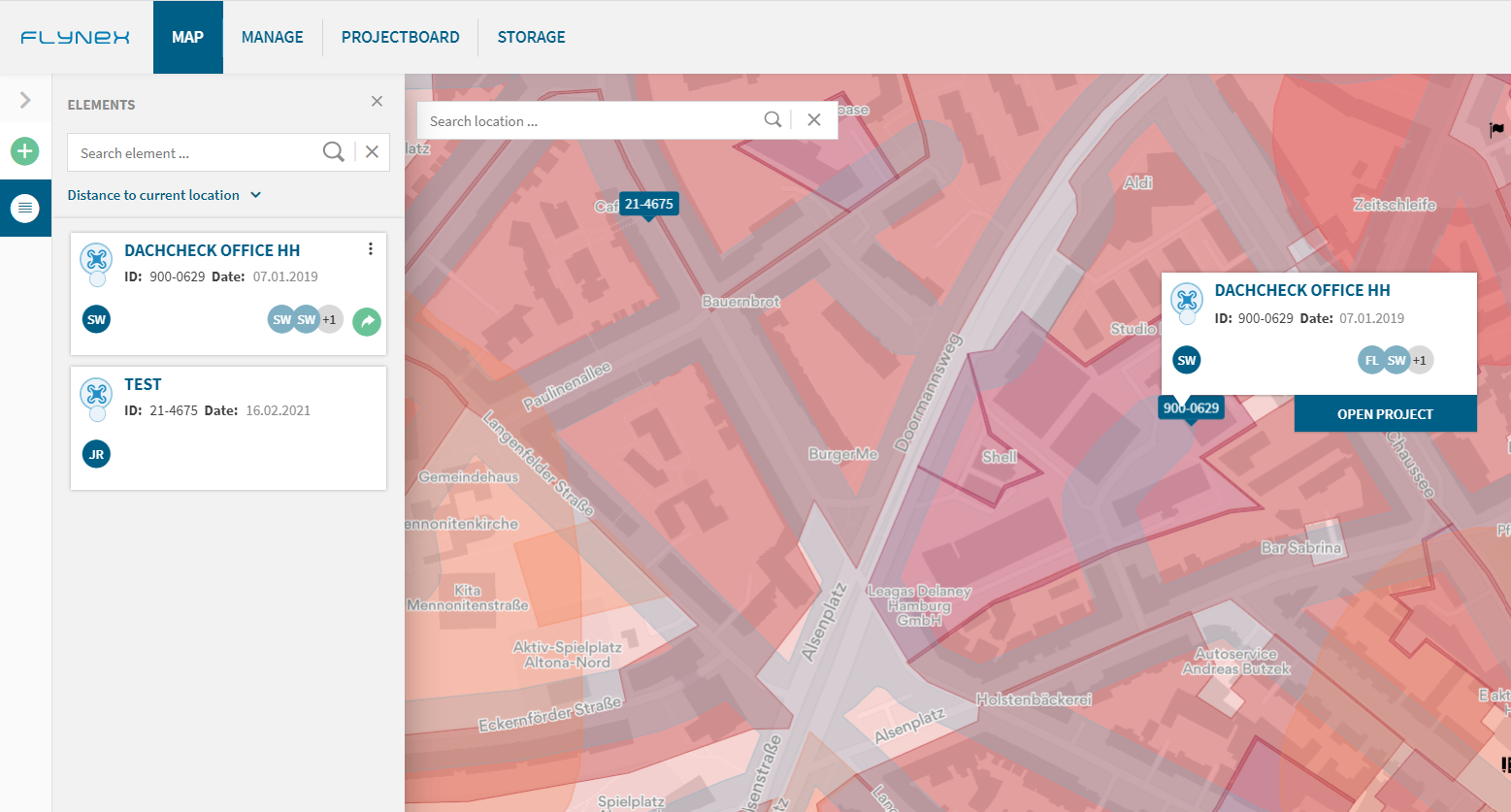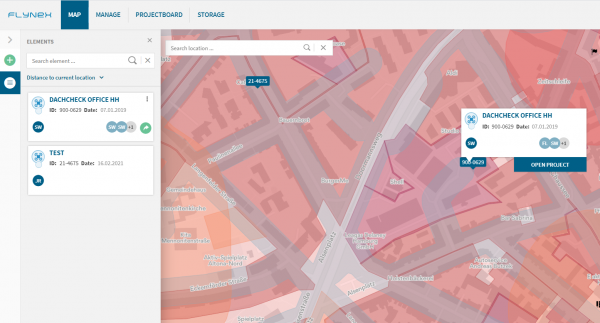 2. Harmonization of Map Zoom Levels
All map displays always use the zoom last set by the user. This means that when switching between planning, tracking, export, etc., it is no longer necessary for the user to zoom in again.
3. Access to account information only via the batch
Information about the own account and the company account, if applicable, can now only be queried via the batch in the upper right corner of the screen and no longer under the menu item "Manage" as before.

Small changes are:
1. Project files of objects are displayed aggregated
If several projects are subordinated to an object, which also contains files, an overview of all files is displayed in the area of the object at the project files.
2. Assignment of roles globally or company-specific possible
From now on, it is possible to define new roles either globally or limited to companies.
FlyNex News
Don't miss out on any updates. Sign up for the FlyNex news.