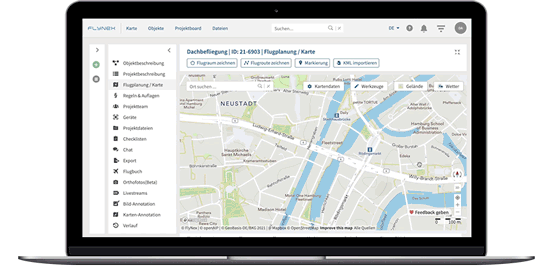 Working with FlyNex
Time and Cost-Saving Compared to Ground Surveying While Providing More Detailed Data With Drones
Precise Surveying of Areas and Terrain by Drones
Conventional surveying using a tachymeter or ground-based laser poses a number of challenges for the surveyor. The numerous risks, such as the latent danger of falling and rockfall due to steep slopes and rock faces, make surveying difficult. Many operations are associated with great time expenditure and danger. Drones help with surveying and offer essential time-savings and safety advantages.
Would you like more details? We gladly get in touch with you!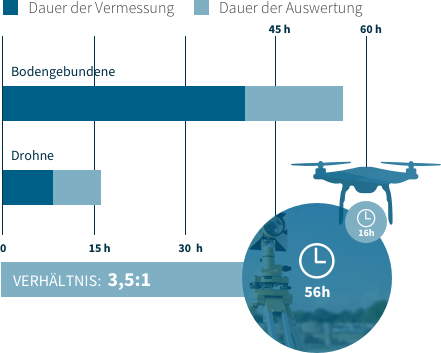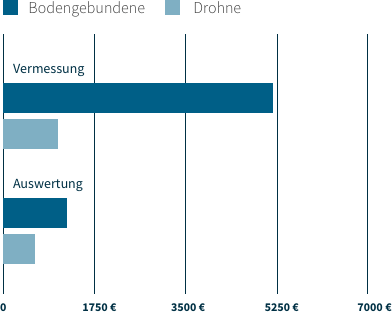 COMPARISON BETWEEN CONVENTIONAL SURVEYING AND DRONE USE
In a quantitative comparison between the ground-based survey and the drone, the time and cost advantages are apparent. In total, there is a time advantage of over 60 % when using drones.
When comparing the costs of the two different procedures, drones can save up to 74 % of the conventional costs that would be necessary for ground-based procedures.