Welcome to the New Map2Fly
Since beginning July 2020 the latest version of Map2Fly is available. Therefore, the pre-release-version at alpha.flynex.de has been closed.
From now on you can directly login with your existing credentials at www.map2fly.de. Or simply sign up, if you do not have an account yet.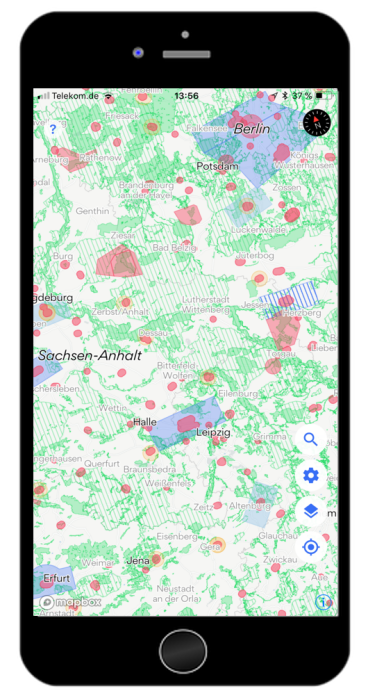 What Are the New Features?
We included several new features and functionalities, such as:
In-App-Weather: See the local and regional information about weather conditions and forecasts
Fully redesigned user interface for an improved usability
Digital Surveying Tools: Measure distances and areas right on the map with detailed square meter and kilometer values.
Project Management: The new project board allows an easy and fast handling of tasks, projects and ressources for mission planning
Rules Checks: Review all rules & regulations fast and easy in one single step for full transparency of where you plan to fly.
Cleaned Dashboard: The new dashboard looks much cleaner and lighter to improve on-site navigation.
And much more…