1. Click on "Register" in the Map2Fly. You will find the button in the upper right corner at the user icon. Enter your data.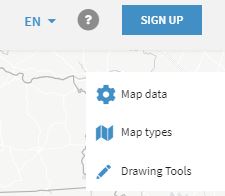 2. You will then receive a confirmation e-mail. Check your mailbox and, if necessary, your spam folder. Click on the confirmation link.
3. Enter a password for your account. If the registration is successful you will receive a confirmation email again. We recommend that you fill out your profile now in order to be able to use all functions optimally.
FlyNex News
Don't miss out on any updates. Sign up for the FlyNex news.