To include drones or assets in your projects, you must first add them to your inventory. You can find the asset management in the right menu under the main menu point "Manage". Here you can see all the equipment you have entered. To add new equipment, click on the green button "Add New Equipment".
Select an equipment type (drone or battery), enter the specifications and click on "Submit". The drone is now added and can be used in projects. If you have several different devices, you can filter them by type in the upper left corner. To edit the information of a device, click on the green, round button in the top right corner of the device tile.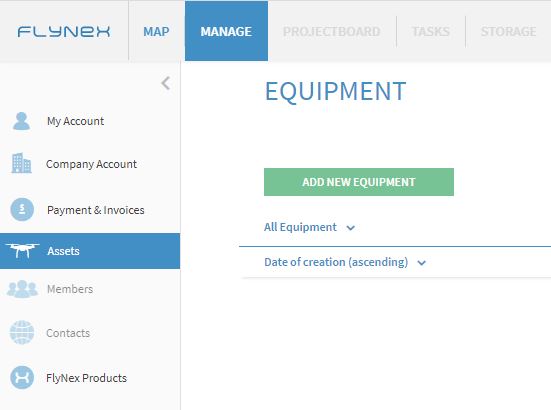 FlyNex News
Don't miss out on any updates. Sign up for the FlyNex news.