When you open the app on your phone, you will see the map with different colored areas. These zones represent specific conditions and restrictions.
You will find the corresponding legend under the gear symbol beneath the setting options. See the video on the right.
You can view the map to see which restrictions and rules apply to a specific point on the map. To view this information, touch and hold your finger where you want it to appear on the map. A list of all information, rules, and restrictions for the location opens in just a moment. You can return to the map view by using the arrow in the top left corner of the window.
If you want to search for a location, use the magnifying glass symbol and enter the desired city or address. Once the location has been displayed on the map, you can automatically view all information, rules, and requirements by holding your finger on the desired location.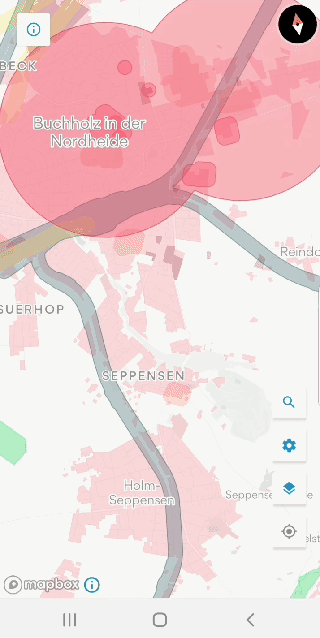 FlyNex News
Don't miss out on any updates. Sign up for the FlyNex news.