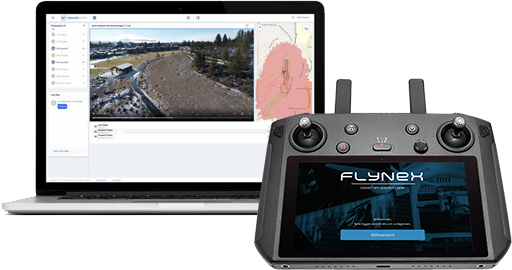 Get Images & Measures from Drones
Drones do the job: Connect with drones for inspection tasks, remote monitoring, on construction sites, or for documentation.

LEARN ABOUT OUR LATEST SOLUTIONS
How to use drones automatically and transmit the acquired data? Repeatable, automated flights are often used especially for construction sites and real estate, for example, to obtain comparable footage through multiple flights.

FlyNex Enterprise Suite
The FlyNex Enterprise Suite allows a secure and fast deployment of drones with a real-time video and data link.
Just request our test kit, and we send over the full setup, incl. FlyNex Enterprise Suite access, as well as pre-configured drone controller for your pilots.
Your contact for implementing FlyNex

Andreas Dunsch


CEO & Co-Founder